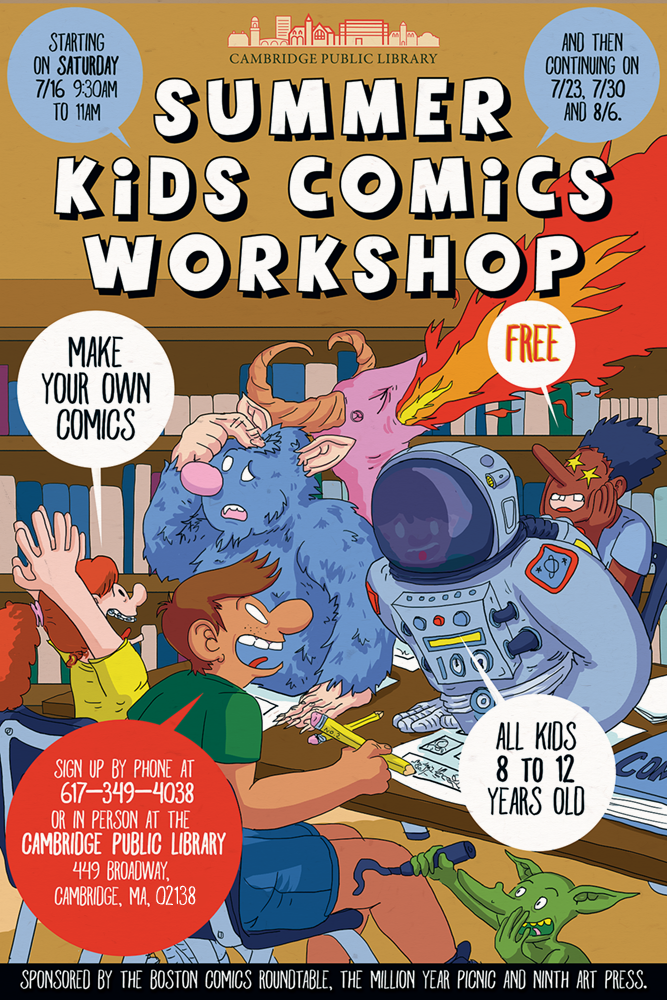 You guys know we love the Boston Comics Roundtable and they have tons of classes this summer, so if you want to learn about comics, I highly recommend checking their website out: http://bostoncomics.com/summer-kids-comics-workshop/

But I definitely wanted to highlight their Summer KIDS Comics Workshop!
Age group: 8 to 12
Time: 7/16, 7/23, 7/30, and 8/6 from 9:30am to 11am
Place: Cambridge Public Library. The Curious George Room.
Sponsored by The Boston Comics Roundtable, River Bird Comics, Ninth Art Press and The Million Year Picnic.
Sign up via phone at:
617-349-4038
or at the
Cambridge Public Library.
449 Broadway 02138 Cambridge, MA.