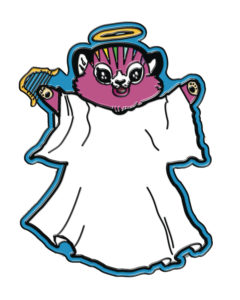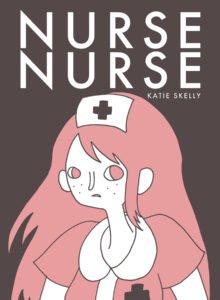 Shortages
BACK TO THE FUTURE TP VOL 04 HARD TIME
SHIVER HC JUNJI ITO
Weekly Shiplist for Wednesday, 29 November 2017
ALL NEW WOLVERINE TP VOL 04 IMMUNE
AMAZING SPIDER-MAN RENEW YOUR VOWS TP VOL 02 VENOM EXPERIMENT
AMERICA #9 LEG
AQUAMAN ANNUAL #1
ASSASSINATION CLASSROOM GN VOL 19
ATOMIC ROBO SPECTRE OF TOMORROW #2
BATMAN ANNUAL #2
BATMAN CREATURE OF THE NIGHT #1 (OF 4) | Preview
(W) Kurt Busiek (A/CA) John Paul Leon
Young Bruce Wainwright lost his parents in a violent crime…and in the real world, no superheroes exist to save the day. But as grief and rage builds inside Bruce until he feels he can't keep it inside anymore, something strange starts taking wing in the Gotham night! Perhaps Bruce's grief isn't inside him after all? Modern masters Kurt Busiek and John Paul Leon unite for the spiritual companion to the beloved SUPERMAN: SECRET IDENTITY, putting a new spin you've never seen before on the legend of Batman-and the dark emotions that drive him!
BEAUTY #17 (MR)
BIG BOOK OF BISEXUAL TRIALS AND ERRORS GN (MR)
BIG BOX OF BIG NATE BOXED SET
BLACK MAGICK #9 (MR)
BPRD DEVIL YOU KNOW #4
CANNIBAL TP VOL 02 (MR)
CASTLE IN THE SKY PICTURE BOOK HC GHIBLI
CATALYST PRIME KINO #1
CLOVER HONEY 20TH ANNIVERSARY ED GN (Offered Again) (MR)
CONAN THE SLAYER TP VOL 02
DAREDEVIL BACK IN BLACK TP VOL 05 SUPREME
DARK ARK #3
DARKHAWK #51 LEG
DEATH OF CEREBUS IN HELL #1 (OF 1)
DOCTOR WHO 11TH YEAR THREE #12 (SEASONS)
DRAGON BALL SUPER GN VOL 02
ECONOMICS WONDERLAND HC ROBERT REICH CARTOON POLITICAL | Preview
(W) Robert Reich
For years, former U.S. Secretary of Labor Robert Reich has taken a large sketchpad and a magic marker on speaking tours to help teach the most important topics of the day with illustrations. Economics in Wonderland is a collection of both his mini essays and the cartoons he drew to illustrate them. Reich's erudite talks are collected here for the first time, accompanied by his clean-line and confident cartoons, clearly explaining the consequences of the disastrous policies of global austerity with humor, insight, passion, and warmth.
ETERNITY #2
FAIRY TAIL S GN VOL 01 (OF 2) TALES FROM FAIRY TAIL
FANTAGRAPHICS STUDIO ED HC CHARLES BURNS BLACK HOLE
FLASH BY GEOFF JOHNS TP BOOK 04
FOOD WARS SHOKUGEKI NO SOMA GN VOL 21
FROM NOW ON GN (Offered Again) (MR)
GAME TRADE MAGAZINE EXTRAS #214
GARTH ENNIS COMPLETE BATTLEFIELDS TP VOL 03 (MR)
GET FUZZY TREASURY TP CATABUNGA
GI JOE A REAL AMERICAN HERO #246
GOTHAM ACADEMY SECOND SEMESTER VOL 02 BALLAD OF OLIVE
GREEN ARROW ANNUAL #1
GREEN HAND & OTHER STORIES HC GN
HACK SLASH RESURRECTION #2 (MR)
HAIKYU GN VOL 18
HAL JORDAN AND THE GREEN LANTERN CORPS #33
HAPPY DLX ED TP (MR) | Preview
(W) Grant Morrison (A) Darick Robertson (CA) Photo
Meet Nick Sax: a corrupt, intoxicated ex-cop turned hit-man, adrift in a stinking twilight world of casual murder, soulless sex, eczema, and betrayal. With a hit gone wrong, a bullet in his side, the cops and the mob on his tail, and a monstrous child killer in a Santa suit on the loose, Nick and his world will be changed forever this Christmas by a tiny blue horse called Happy…
Just in time for the holidays, this deluxe edition of HAPPY! includes a 10-page story by creators GRANT MORRISON and DARICK ROBERTSON that originally appeared in the Deluxe HC edition. Collects HAPPY! #1-4
HEAVY VINYL #4 (OF 4) (FORMERLY HI-FI FIGHT CLUB)
IDOL DREAMS GN VOL 04
ILLUSTRATION MAGAZINE #58
IMAGE PLUS #4 (WYTCHES THE BAD EGG PT 4)
INJECTION TP VOL 03 (MR)
INJUSTICE 2 ANNUAL #1
INSEXTS TP VOL 02 (MR)
INUYASHIKI GN VOL 09
INVISIBLES TP BOOK 02 (MR)
JEAN GREY #9 LEG
JESSICA JONES TP VOL 02 SECRETS OF MARIA HILL
JUSTICE INC FACES OF JUSTICE #4 (OF 4)
JUSTICE LEAGUE OF AMERICA ANNUAL #1
KAIJUMAX SEASON 3 #5 (MR)
KILL OR BE KILLED #14 (MR)
LAZARUS X PLUS 66 #5 (OF 6) (MR)
LIL ABNER HC VOL 09
LUMBERJANES PINS HOLY KITTEN | Preview
Great Bell Hooks! Show off your love of the Eisner Award-winning Lumberjanes with these enamel pins featuring Ripley, the Holy Kitten, and the classic Lumberjanes logo.
LUMBERJANES PINS LUMBERJANES LOGO
LUMBERJANES PINS RIPLEY
MANIFEST DESTINY #32 (MR)
MARVEL PREVIEWS VOL 04 #5 DECEMBER 2017
MISTER MORGEN GN (MR)
MONSTERS UNLEASHED TP VOL 01 MONSTER MASH
MOON KNIGHT #189 LEG
MOTOR CRUSH #8
MY LITTLE PONY FRIENDSHIP IS MAGIC TP VOL 13
MYSTIK U #1 (OF 3)
NEW TALENT SHOWCASE 2017 #1
NICK CAVE MERCY ON ME GN
NIGHTS DOMINION SEASON 2 #4 (MR)
NURSE NURSE GN (MR) | Preview
(W) Katie Skelly (A/CA) Katie Skelly
The debut graphic novel by My Pretty Vampire creator Katie Skelly is back. What is Nurse Nurse? It is a comic book about the future. It is a prediction about television. It is a cautionary tale about butterflies. It is science fiction for all kinds of people. Have an adventure. Originally a Sparkplug production.
OLD MAN LOGAN #31 LEG
PEANUTS EVERY SUNDAY HC VOL 05 1971-1975
PRE CODE CLASSICS ADVENTURES INTO DARKNESS HC VOL
PRE CODE CLASSICS UNSEEN HC VOL 01
PREVIEWS #351 DECEMBER 2017
PRINCESS MONONOKE PICTURE BOOK HC GHIBLI
RENATO JONES SEASON TWO #5 (OF 5) (MR)
RETCON #3 (MR)
ROM VS TRANSFORMERS SHINING ARMOR #5
RUN FOR IT HC SLAVES WHO FOUGHT FOR THEIR FREEDOM | Preview
(W) Marcelo D'salete (A/CA) Marcelo D'salete
Run For It is one of the first literary and artistic efforts to face up to Brazil's hidden history of slavery. Transcending history with vivid illustrations and engaging the reader's poetic imagination through stories of individual suffering caused by the horrors of slavery, Run For It has received rave reviews worldwide. These intense tales offer a tragic and gripping portrait of one of history's darkest corners.
SACRED CREATURES #5 (MR)
SAGA LYING CAT UNISEX T-shirts in Small through XXXL
SECRET EMPIRE TP BRAVE NEW WORLD
SECRET WARRIORS #9 LEG
SILVER SURFER TP VOL 05 POWER GREATER THAN COSMIC
SPIDER-GWEN #26 LEG
SPY SEAL #4
STAR TREK BOLDLY GO #14
STAR TREK DISCOVERY #1
STAR WARS ADVENTURES #4
STAR WARS JEDI REPUBLIC MACE WINDU #4 (OF 5)
STAR WARS POE DAMERON #21
STAR WARS ROGUE ONE ADAPTATION TP
STARSTRUCK OLD PROLDIERS NEVER DIE HC
STREET FIGHTING MEN GN VOL 01 SPAIN
SUPER SONS ANNUAL #1
SWORD OF AGES #1
TMNT GHOSTBUSTERS II #5
TO YOUR ETERNITY GN VOL 01
TOKYO GHOUL RE GN VOL 02
TRANSFORMERS LOST LIGHT #11
UNCLE SCROOGE #32
US AVENGERS #12 LEG
VAMPIRELLA #8
VENOM #158 LEG
WAR MOTHER #4
WOODS TP VOL 08
X-FILES JFK DISCLOSURE #2 (OF 2)
X-MEN AGE OF APOCALYPSE TP TERMINATION
X-MEN BLUE #16 LEG
X-MEN EPIC COLLECTION TP MUTANT GENESIS
Thank you!
Million Year Picnic
99 MT Auburn ST downstairs
Cambridge, MA 02138
617-492-6763
https://www.themillionyearpicnic.com