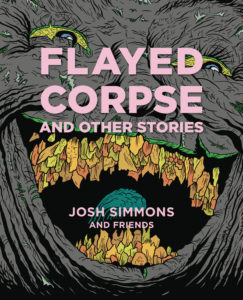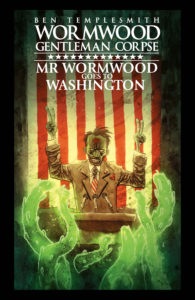 Shortages
DISNEY MANGA PIXAR WALL E GN
Weekly Shiplist for Wednesday, 28 March 2018
ABBOTT #3 (OF 5)
ADVENTURE TIME BMO BONANZA #1
ANIMOSITY #13 (MR)
AVENGERS #686 LEG
BAD MACHINERY POCKET ED GN VOL 04 CASE LONELY ONE
BATGIRL #21
BATMAN 66 MEETS WONDER WOMAN 77 TP
BATMAN BEYOND #18
BATMAN GOTHIC TP NEW EDITION
BEN REILLY SCARLET SPIDER #16 LEG
BLACK MAGICK #11 (MR)
BLACK PANTHER #171 LEG
BLOODBORNE #2 (OF 4) (MR)
BREATHLESS #1 (MR) | Preview
(W) Patrick Shand (A) Renzo Rodriguez
It's Buffy the Vampire Slayer if the villains were big pharma. Scout Turner works as a cryptozoologist, examining and cataloguing supernatural creatures for scientific purposes. When she discovers the cure for asthma in the venom of a new breed of monster, she quickly finds herself on the run from Kenilworth Pharmaceuticals and the monsters that they've hired to kill her. With no one by her side but her clueless assistant, a morally ambiguous succubus, and her geriatric dog, Scout goes on the run… but in a world controlled by money and drugs, can she escape the reaching claws of a medical monopoly? From Pat Shand (Destiny NY, Guardians of the Galaxy) and Renzo Rodriguez (Hellchild) comes this healthcare horror story about the monsters creeping in the dark… human or otherwise.
BTVS SEASON 11 GILES #2
CHAMPIONS #18 LEG
COPPERHEAD TP VOL 04
CROW MEMENTO MORI #1
DAMNATION JOHNNY BLAZE GHOST RIDER #1 LEG
DAREDEVIL #600 LEG
DARK NIGHTS METAL #6 (OF 6)
DAYS OF HATE #3 (OF 12) (MR)
DC COMICS BOMBSHELLS TP VOL 06 WAR STORIES
DEMON HELL IS EARTH #5 (OF 6)
DESPICABLE DEADPOOL #297 LEG
DETECTIVE COMICS #977
DOOMSDAY CLOCK #4 (OF 12)
FLASH #43
FLAYED CORPSE AND OTHER STORIES HC (MR) | Preview
(W) Josh Simmons (A/CA) Josh Simmons
Josh Simmons (Black River) returns with a harrowing and genre-bending collection of more than two dozen short stories. The individual stories in Flayed Corpse stand on their own and also complement each other in ways that only heighten the anxiety and dread pouring from the pages. Flayed Corpse also collects several collaborations between Simmons and other cartoonists, including James Romberger, Anders Nilsen, Tara Booth, Eroyn Franklin, Tom Van Deusen, and Eric Reynolds, amongst others.
GAME OF THRONES CLASH OF KINGS #9
GI JOE A REAL AMERICAN HERO #250
GOTHAM CITY GARAGE #12
GREEN HORNET 66 MEETS SPIRIT TP
HACK SLASH RESURRECTION #6 (MR)
HAL JORDAN AND THE GREEN LANTERN CORPS #41
HAWK AND DOVE THE SILVER AGE TP
HELLBLAZER #20
HIGHEST HOUSE #2
HIT-GIRL #2 (MR)
HUNGRY GHOSTS #3 (OF 4) (MR)
IMAGE PLUS #8 (WYTCHES THE BAD EGG PT 8)
IMAGINARY FIENDS #5 (OF 6) (MR)
INITIATES GN
INVINCIBLE IRON MAN #598 LEG WW
INVINCIBLE TP VOL 25 END OF ALL THINGS PART 2 (MR)
JESSICA JONES #18 LEG
JIM HENSON LABYRINTH CORONATION #2 (OF 12)
JIMMYS BASTARDS #7 (MR)
JUSTICE LEAGUE OF AMERICA #27
KID LOBOTOMY #6 (MR)
LEGION #3 (OF 5) LEG
LOCKJAW #2 (OF 4) LEG
LOST PATH HC
LUMBERJANES #48
LUMBERJANES BONUS TRACKS TP | Preview
(W) Faith Erin Hicks, Jen Wang, Kelly Thompson, Holly Black, Gabby Rivera (A) Various (CA) Chynna Clugston Flores
Presenting the Lumberjanes short wstories collected for the first time in a paperback. Join April, Jo, Mal, Molly, and Ripley as they explore their all-girls camp. From ghost ponies to strange plants, these Lumberjanes are ready to take on anything that comes their way as long as they have each other. Collects the Lumberjanes Specials, including Beyond Bay Leaf, Making the Ghost of It, and Faire and Square.
MAGNUS BETWEEN TWO WORLDS TP
MANDRAKE THE MAGICIAN FRED FREDERICKS SUNDAYS VOL 01
MANIFEST DESTINY #34 (MR)
MARVEL PREVIEWS VOL 04 #9 APRIL 2018
MERA QUEEN OF ATLANTIS #2 (OF 6)
MIGHTY MORPHIN POWER RANGERS #25
MIGHTY THOR TP VOL 03 ASGARD SHIAR WAR
MOON GIRL AND DEVIL DINOSAUR #29 LEG
MOON KNIGHT #193 LEG
MOTHER PANIC GOTHAM A D #1 (MR)
MOTHERLANDS #3 (OF 6) (MR)
MR WORMWOOD GOES TO WASHINGTON HC | Preview
(W) Ben Templesmith (A/CA) Ben Templesmith
Comics' most genteel zombie returns with his signature blend of macabre humor, hilarious horror, gore, gags (the funny kind), and gags (the trying-not-to-vomit kind). Wormwood has been gone for some time. Too long, if you were to ask his old friends. So, when a special agent from the U.S. government asked for Wormwood's help, they were determined to track him down, no matter what dimension he'd buggered off to. Now that he's back, things are about to get political. He and the gang are off to Washington, where, for once, his heart may be the warmest one around.
MY LITTLE PONY LEGENDS OF MAGIC #12
MYSTIK U #3 (OF 3)
NARWHAL GN VOL 03 PEANUT BUTTER & JELLY
NEW MUTANTS TP DEMON BEAR
OLD MAN HAWKEYE #3 (OF 12) LEG
OLD MAN LOGAN #37 LEG
PEEK A BOO #1 (OF 5)
PETER PARKER SPECTACULAR SPIDER-MAN #302 LEG
PREVIEWS #355 APRIL 2018
RAVEN DAUGHTER OF DARKNESS #3 (OF 12)
REALM TP VOL 01 (MR)
REDNECK #11 (MR)
RETCON TP VOL 01 REVERSE ENGINEERED (MR)
RICK & MORTY #36
RIVERDALE TP VOL 02
SAGA #50 (MR)
SARAHS SCRIBBLES HERDING CATS SC
SHADOWMAN (2018) #1
SHEENA #7
SHIVER BUREAU #2
SILENCER #3
SPIDER-MAN DEADPOOL #30 LEG
STABBITY BUNNY #3
STAR WARS ADVENTURES #8
STAR WARS ADVENTURES FORCES OF DESTINY TP | Preview
(W) Elsa Charretier, Pierrick Colinet (A) Arianna Florean, Eva Widermann, Valentina Pinto, Nicoletta Baldari (A/CA) Elsa Charretier
Celebrate the inspiring stories of Princess Leia, Rey, Padme, Ahsoka, and more in this exciting graphic novel that covers every corner of the Star Wars universe! Plus, an all-new story featuring soon-to-be favorites from The Last Jedi, Rose and Paige! These stories are presented by a wide array of talent from across Star Wars novels, comics, and animation, including Delilah S. Dawson, Elsa Charretier, Beth Revis, and Jody Houser.
STAR WARS DOCTOR APHRA #18
STEVEN UNIVERSE ONGOING TP VOL 02 PUNCHING UP
SUICIDE SQUAD #38
TEEN TITANS #18
TERRIFICS #2
TMNT ONGOING #80
TOPPS 2018 OPENING DAY BASEBALL T/C BOX
TRINITY #20
TRUE DEATH OF BILLY THE KID HC | Preview
(W) Rick Geary (A/CA) Rick Geary
One of the folk legends of the Wild West, William H. Bonney went from cowboy and gunslinger for a rancher to pure outlawry. On the one hand, he was charming, fun-loving (often at social events like dances), and quite appealing to the ladies. Also conversant in Spanish, "Billito" was popular with the Spanish speaking crowd. On the other hand, he had no compunction to coldly kill a man, a sheriff, a deputy – anyone who got in his way rustling cattle or horses for an illicit living. He also proved hard to keep in jail even when caught. It is probably his feats of derring-do escaping from jails that made him most famous and this is the main subject of this biography following him until he is shot in pitch darkness by lawmen obsessed with getting rid of him.
WALT DISNEY DONALD DUCK HC VOL 11 LOST PEG LEG MINE
WEIRD LOVE #23
WONDER WOMAN #43
WORLDS FINITE CEREBUS #1 (OF 1)
X-MEN BLUE #24 LEG
X-MEN GOLD TP VOL 00 HOMECOMING
X-MEN GOLD TP VOL 04 NEGATIVE WAR ZONE
X-O MANOWAR (2017) #13
Thank you!
Million Year Picnic
99 MT Auburn ST downstairs
Cambridge, MA 02138
617-492-6763
https://www.themillionyearpicnic.com