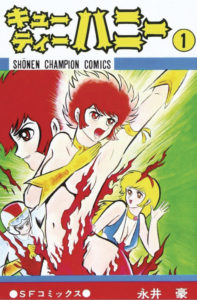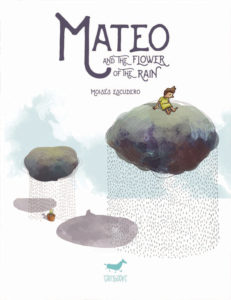 Shortages
EUTHANAUTS #2 (1 sub)
SILENCER ANNUAL #1 (1 sub)
Delayed by Diamond
NEW WORLD #2 (OF 5) (MR)
SUICIDE SQUAD ANNUAL #1
Weekly Shiplist for Wednesday, 29 August 2018
30 DAYS OF NIGHT (2018) TP
AMAZING SPIDER-MAN EPIC COLLECTION TP VENOM
AVENGERS ARENA TP COMPLETE COLLECTION
BABY SITTERS CLUB COLOR ED HC GN VOL 06 KRISTYS BIG DAY
BATGIRL #26
BATGIRL ANNUAL #2
BATMAN A LOT OF LIL GOTHAM TP
BATMAN BRAVE & THE BOLD BRONZE AGE OMNIBUS HC VOL 02
BIG TROUBLE IN LITTLE CHINA OLD MAN JACK TP VOL 01
BLACK CLOUD TP VOL 02 NO RETURN (MR)
BLACKWOOD #4 (OF 4)
BROTHERS DRACUL #5 (MR)
CAPTAIN AMERICA BY MARK WAID TP PROMISED LAND
CATWOMAN TWEETY & SYLVESTER SPECIAL #1
CINEFEX #160
CITRUS GN VOL 08 (MR)
COMICS REVUE PRESENTS AUG 2018
CREEPY CASE FILES MARGO MALOO HC GN VOL 02 MONSTER MALL
CUTIE HONEY CLASSIC COLLECTION HC (MR)
(W) Go Nagai (A/CA) Go Nagai
The classic story of the iconic character is in print for the first time in North America! The original story of one of the most iconic magical girls is finally in print! Experience the ultimate collection of both volumes of Go Nagai's 1973 cult classic Cutie Honey in one complete oversized hardcover tome.
DAREDEVIL ANNUAL #1
DC PREVIEWS #5 SEPTEMBER 2018
DEADPOOL ASSASSIN #6 (OF 6)
DIDNT I SAY MAKE ABILITIES AVERAGE NOVEL SC VOL 03
DUCKTALES CLASSICS TP VOL 01
DUNGEONS & DRAGONS EVIL AT BALDURS GATE #5
EDGE OF SPIDER-GEDDON #2 (OF 4)
EXILES #7
EXTERMINATION #2 (OF 5)
FANTASTIC FOUR #1 FACSIMILE EDITION
FANTASTIC FOUR BEHOLD GALACTUS HC
FEMME MAGNIFIQUE TP
(W) Gail Simone, Gerard Way, Kelly Sue DeConnick, Various (A) Bill Sienkiewicz, Jill Thompson, Gilbert Hernandez, Various (CA) Tess Fowler
Fifty female trailblazers of yesterday and today get a four-color sequential tribute in Femme Magnifique. This collection features three-page short stories about women from the arenas of pop music, politics, art, and science. From astronauts and archaeologists to muckrakers and mathematicians, Femme Magnifique will stimulate and educate. Part mini biopic, part personal inspiration, this collection also features new material including a foreword by Cindy Whitehead, behind-the-scenes process pages, and more!
Creators from South Africa, India, England, Denmark, the U.S. and other locales converge to share stories of personal heroines Kate Bush, Octavia Butler, Rumiko Takahashi, Ada Lovelace, Misty Copeland, Margaret Sanger, Michelle Obama, Sally Ride, Harriet Tubman, and more!
Comic book luminaries Gail Simone, Kelly Sue DeConnick, Bill Sienkiewicz, Kieron Gillen, Sanford Greene, Jill Thompson, Gilbert Hernandez, Gerard Way, and Marguerite Bennett, to name a few, lend their talents to a celebration of kickass women who are truly magnifique.
GI JOE A REAL AMERICAN HERO #255
HARBINGER WARS 2 #4 (OF 4)
HARLEY QUINN GOSSAMER SPECIAL #1
HERCULES ADVENTURES OF MAN GOD ARCHIVE HC
HILLBILLY RED EYED WITCHERY FROM BEYOND #1 (OF 4)
HUNT FOR WOLVERINE DEAD ENDS #1
I HATE FAIRYLAND TP VOL 04 (MR)
I LOVE THIS PART HC GN
ILLUSTRATION MAGAZINE #61
ISOLA #5
JAMES BOND HAMMERHEAD TP
JIM HENSON FRAGGLE ROCK #4
JIM HENSON POWER OF DARK CRYSTAL HC VOL 03 (OF 4)
JOKER DAFFY DUCK SPECIAL #1
JUDAS TP
LADY MECHANIKA DAME SANS MERCI #2 (OF 3)
LEX LUTHOR PORKY PIG SPECIAL #1
LIFE OF CAPTAIN MARVEL #1 (OF 5) 2ND Printing
LIFE ON EARTH YA GN BOOK 01 LOSING THE GIRL
LIFE WITH ARCHIE TP VOL 01
LUCY & ANDY NEANDERTHAL HC GN VOL 03 BAD TO BONES
MARRY ME TP VOL 01
MARVEL PREVIEWS VOL 04 #14 SEPTEMBER 2018
MARVEL TWO-IN-ONE #9
MATEO AND THE FLOWER OF THE RAIN GN
(W) Moises Escudero
Mateo lives in a small town where it never rains. He is always afraid of everything but one day he receives a surprise that will change his life forever. This is a story about overcoming, friendship, and growing up.
MMPR SHATTERED GRID #1
MODERN FANTASY #3 (OF 4)
MONSTER MAYHEM GN
MOON KNIGHT #198
MS MARVEL #33
MY LITTLE PONY PONYVILLE MYSTERIES #4
NEW GODS BY JACK KIRBY TP
NEW MUTANTS DEAD SOULS #6 (OF 6)
NGE SHINJI IKARI RAISING PROJECT TP VOL 18
NICK CALM AGENT OF CODPIECE
NIGHTWING ANNUAL #1
OZY AND MILLIE YR GN VOL 01
(W) Dana Simpson (A/CA) Dana Simpson
From the creator of the enormously popular Phoebe and Her Unicorn series comes Ozy and Millie, a playful comic exploring the friendship between two foxes. Meet Ozy and Millie, two middle-grade students in Seattle who also happen to be foxes. This comic centers around these two best friends as they take on the everyday challenges all middle-graders face-bullies, tests, and the dread of going back to school after a surprise snow day. Ozy is a young male fox whose adoptive father happens to be a dragon and frequent presidential candidate. Ozy's calm and thoughtful demeanor is constantly tested by Millie's rambunctious and rebellious pursuits. Together they offer charming and fun stories while also allowing Simpson's sweetly philosophical humor to shine through.
PREVIEWS #360 SEPTEMBER 2018
RED HOOD AND THE OUTLAWS ANNUAL #2
RED SONJA #20
RICK & MORTY VS DUNGEONS & DRAGONS #1 (OF 4)
ROBERT CRUMB SKETCHBOOK HC VOL 02 SEPT 68-JAN 75 NEW Printing (MR)
RUE MORGUE MAGAZINE #184
RUNAWAYS #12
SCARLET #1 (OF 5) (MR)
SHADOW DOUBLE NOVEL VOL 133 SYNDICATE OF SIN MERRY MRS MACBE
STAR WARS ADVENTURES #13
STAR WARS LANDO DOUBLE OR NOTHING #4 (OF 5)
STAR WARS NEW HOPE GN
STAR WARS POE DAMERON ANNUAL #2
STAR WARS THE LAST JEDI GN ADAPTATION TP
STRAY BULLETS SUNSHINE & ROSES TP VOL 02 (MR)
(W) David Lapham (A/CA) David Lapham
What would you do for love? How far would you go for revenge? "SUNSHINE & ROSES" tells the story of a boy and a girl: how they fell in love and hatched a scheme to blow up the Baltimore underworld. There is no crime book remotely like STRAY BULLETS and with "SUNSHINE & ROSES," the uncompromising, Eisner Award-winning team of DAVID AND MARIA LAPHAM craft a heist story like you never seen. Collects STRAY BULLETS: SUNSHINE & ROSES #9-16.
SUGAR TP VOL 01 (MR)
SWORDS OF SWASHBUCKLERS TP
TANK GIRL ALL STARS #3 (OF 4)
UNCLE SCROOGE #39
VENOM FIRST HOST #1 (OF 5)
WALK THROUGH HELL #4
WAYWARD #28 (MR)
WEB OF VENOM VE NAM #1
WONDERFUL WORLD OF TANK GIRL HC (MR)
(W) Alan Martin (A/CA) Brett Parson
The collection of Alan Martin and Brett Parson's latest all-new Tank Girl series! Four stand-alone stories starring Tank Girl and her supporting cast, including "Tank Girl Strikes Again", "The Man From Tank Girl", "The Importance of Being Tank Girl" and "Tank Girl Takes a Trip." From the mind of original Tank Girl creator Alan Martin with art by incredible rising star Brett Parson (New Romancer, 21st Century Tank Girl, World War Tank Girl)
X-23 #3
X-FILES CASE FILES HOOT GOES THERE #2 (OF 2)
X-MEN BLUE #34
X-MEN GRAND DESIGN SECOND GENESIS #2 (OF 2)
X-O MANOWAR (2017) #18
Thank you!
Million Year Picnic
99 MT Auburn ST downstairs
Cambridge, MA 02138
617-492-6763