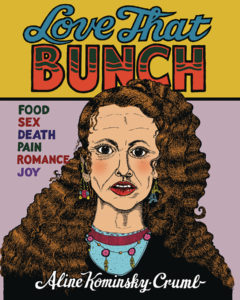 Shortages
CHI SWEET ADVENTURES GN VOL 01 (1 sub)
RUE MORGUE MAGAZINE #182 (MR)
Weekly Shiplist for Wednesday, 2 May 2018
2000 AD PACK MAR 2018
ACTION COMICS SPECIAL #1
ADVENTURE TIME REGULAR SHOW TP
ALL SUMMER LONG GN
ALONE GN VOL 08 ARENA
ANIMUS GN VOL 01
ARCHIE TP VOL 05
ASTONISHING X-MEN #11 LEG
AVENGERS #1
BACK ISSUE #104
BATMAN #46
BETTY AND VERONICA FRIENDS FOREVER #1 AT THE MOVIES
BLACK PANTHER ENAMEL LAPEL PIN SET
From BIOWORLD MERCHANDISING, show your loyalty to the ruler of Wakanda with this set of enamel pins from BioWorld!
BLACK SCIENCE #35 (MR)
BOBS BURGERS GRAND REOPENING MAD LIBS
BOMBSHELLS UNITED #17
BREATHLESS #2 (MR)
CAPTAIN AMERICA #701 LEG
CARNET DE VOYAGE HC (MR)
CASEY RUGGLES HC VOL 01
CHASMA KNIGHTS GN VOL 01 | Preview
(W) Kate Reed Petty (A/CA) Boya Sun
In the realm of Chasma, everyone is obsessed with the latest magical gadgets, but two unlikely friends are trying to make something new from the discarded toys. Beryl lives in a world full of toys. But these aren't your ordinary toys; they're mechanical marvels that almost seem alive! And at the slightest touch, these toys "catalyze," that is, they merge with their owner and give them special abilities. But not Beryl. She's a Neon Knight, and Neon Knights can't catalyze. Beryl does have a special ability that no one knows about-she's an inventor who can turn a broken toy into an amazing, new creation. When a powerful Oxygen Knight named Coro discovers Beryl's secret workshop, she wants in on the fun. But can a Neon Knight and an Oxygen Knight ever get along?
CINEFEX #158
CODA #1 (OF 12)
CURSE OF BRIMSTONE #2
CYBORG #22
DANGEROUS JOURNEY HC (MR)
DARK ARK #6
DAYGLOAYHOLE QUARTERLY #1 (OF 4) (MR)
DC NATION #0
DEATH OR GLORY #1 (MR)
DEATHSTROKE #31
DOCTOR STAR & KINGDOM LOST TOMORROWS #3
DOCTOR WHO MAGAZINE #524
DOROHEDORO GN VOL 22
EAST OF WEST #37
EXIT STAGE LEFT THE SNAGGLEPUSS CHRONICLES #5 (OF 6)
FOUR POINTS SC GN VOL 02 KNIFES EDGE
FUBAR ALL STAR TP (MR)
FULLMETAL ALCHEMIST FULLMETAL ED HC VOL 01
FUTURE QUEST PRESENTS TP VOL 01
GI JOE A REAL AMERICAN HERO #251
GIANT DAYS #38
GO GO POWER RANGERS #9
GOOD NEWS BIBLE DEADLINE STRIPS SHAKY KANE GN
GRAVEDIGGERS UNION #6 (MR)
GRAVEDIGGERS UNION TP VOL 01 (MR)
GREEN ARROW #40
GREEN LANTERN KYLE RAYNER TP VOL 02
GREEN LANTERNS #46
HAIKYU GN VOL 23
HARBINGER WARS 2 PRELUDE #1
HARLEY LOVES JOKER #1 (OF 2) | Preview
(W) Paul Dini (A) Bret Blevins (CA) Amanda Conner
Paul Dini returns to the character he co-created to deliver the incredible two-issue wrap-up of the "Harley Loves Joker" flashback tale that ran as a backup in HARLEY QUINN last year! As far as The Joker's concerned, the new headquarters Harley built for them is absolutely perfect…but only she knows the whole place is rigged to come crashing down around them-and she doesn't know how to stop it!
HARLEY QUINN TP VOL 05 VOTE HARLEY REBIRTH
HILLBILLY #9
HOOKAH GIRL & OTHER TRUE STORIES GN
HUNT FOR WOLVERINE WEAPON LOST #1 (OF 4)
INCREDIBLES MAD LIBS
INFINITY COUNTDOWN #3 (OF 5) LEG
INJUSTICE 2 #25
JACK KIRBY CHECKLIST CENTENNIAL LTD ED HC
JOJOS BIZARRE ADV 3 STARDUST CRUSADERS HC VOL 07
JUDGE DREDD MEGAZINE #394
KIMI NI TODOKE GN VOL 29
KOSHCHEI THE DEATHLESS #5 (OF 6)
KULL ETERNAL #3
LOEG THE BLACK DOSSIER TP NEW Edition
LOVE THAT BUNCH HC (MR) | Preview
(W) Aline Kominsky Crumb (A/CA) Aline Kominsky Crumb
Aline Kominsky-Crumb immediately made her mark in the Bay Area's underground comix scene with unabashedly raw, dirty, unfiltered comics chronicling the thoughts and desires of a woman coming of age in the 60's. Kominsky-Crumb traces her steps from a Beatles loving fangirl, East Village groupie, an adult grappling with her childhood, an 80s housewife and mother, to a new 30-page story Dream House that looks back on her childhood, 40 years later. Collecting comics from the 1970s through today, Love That Bunch is shockingly prescient while still being an authentic story of its era.
LUCKY LUKE TP VOL 67 BELLE STARR
LUMBERJANES ILLUS HC NOVEL VOL 02 MOON IS UP
MANFRIED MAN GN (MR)
MILK & CHEESE DAIRY PRODUCTS GONE BAD TP
MY LITTLE PONY LEGENDS OF MAGIC TP VOL 02
NIGHTWING #44
NIGHTWING THE NEW ORDER TP
ONE PIECE GN VOL 86
POSITIVELY IZZY GN | Preview
(W) Terri Libenson (A/CA) Terri Libenson
Award-winning comics creator and author of the bestselling Invisible Emmie Terri Libenson returns with a companion graphic novel that captures the drama, angst, and humor of middle-school life. Izzy is the dreamer. There's nothing Izzy loves more than acting in skits and making up funny stories. The downside? She can never quite focus enough to get her schoolwork done. Bri is the brain. But she wants people to see there's more to her than just a report card full of As. At the same time, she wishes her mom would accept her the way she is and stop bugging her to "break out of her shell" and join drama club. The girls' lives converge in unexpected ways on the day of a school talent show, which turns out to be even more dramatic than either Bri or Izzy could have imagined.
PRE CODE CLASSICS DARK MYSTERIES HC VOL 01
PRE CODE CLASSICS MYSTERIOUS ADVENTURES HC VOL 01
REBORN TP (MR)
RED SONJA #15
RED SONJA TARZAN #1
RISE OF BLACK PANTHER #5 (OF 6) LEG
RISE OF SUPERHEROES GREATEST SILVER AGE COMIC BOOKS HC
ROGUE & GAMBIT #5 (OF 5) LEG
SAMURAI JACK TP QUANTUM JACK
SCALES & SCOUNDRELS #9
SEX CRIMINALS #24 (MR)
SEX CRIMINALS #24 XXX ELSA CHARRETIER VAR (MR)
SHADE THE CHANGING WOMAN #3 (OF 6) (MR)
SHE-HULK TP VOL 03 JEN WALTERS MUST DIE
SHIELD BY HICKMAN AND WEAVER REBIRTH #1
SHIVER BUREAU #3
SHOWTIME GN
SPIDER-MAN #240 LEG
SPREAD TP VOL 05 (MR)
STAR TREK BOLDLY GO TP VOL 03
STAR TREK TNG THROUGH THE MIRROR #1
STAR WARS #47
STAR WARS TAG & BINK WERE HERE #1
STRAY BULLETS SUNSHINE & ROSES #34 (MR)
STRAY BULLETS SUNSHINE & ROSES TP VOL 01 (MR)
STREET ANGEL GOES TO JUVIE HC
TANK GIRL FULL COLOR CLASSICS 1988-1989 #1
THE GHOST THE OWL HC
THIS ONE SUMMER GN NEW Printing
THORGAL GN VOL 19 THE BARBARIAN
UBER INVASION #13 (MR)
VALERIAN GN VOL 22 MEMORIES FROM FUTURES | Preview
(W) Pierre Christen (A/CA) Jean-Claude Mezieres
Even though Valerian and Laureline's adventures have come to an end, there are still many chapters that haven't been told yet. Simple episodes, post-scriptums to their main stories, moments of their lives seen through the eyes of their friends, their allies, or even their enemies. Here's a collection of vignettes that will cast a new light, sometimes funny, sometimes touching, on the saga of our heroes.
VENOMIZED #5 (OF 5)
WALKING DEAD #179 (MR)
WEAPON X #17 LEG
WORLD OF ARCHIE JUMBO COMICS DIGEST #78
X-MEN GOLD #27 LEG
XERXES FALL OF HOUSE OF DARIUS #2 (OF 5) (MR)
YOU ARE DEADPOOL #1 (OF 5)
YOUNG TERRORISTS TP (MR)
ZODIAC STARFORCE CRIES OF FIRE PRINCE #4
Thank you!
Million Year Picnic
99 MT Auburn ST downstairs
Cambridge, MA 02138
617-492-6763