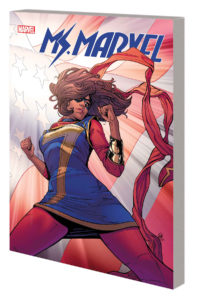 Weekly Shiplist for Wednesday, 19 July 2017
A-Z MARVEL MONSTERS HC | Preview
(W) Stan Lee, Larry Lieber, Jack Kirby (A) Jack Kirby, Various (CA) Mike Del Mundo
Learn your ABCs with Jack Kirby's most monstrous creations! From the legendary behemoths that stalked a world before super heroes to the titans that terrorized the Marvel Universe, 26 of Marvel's most memorable monsters have been rounded up in alphabetical order – from the Awesome Android to Zetora – including fan favorites like Devil Dinosaur, Fin Fang Foom, Groot, Mangog and Xemnu! They all star in awesome comic cover tributes from stellar talents including Arthur Adams, Mike Allred, Chris Bachalo, John Cassaday, Chris Samnee and Walter Simonson! Plus: original Kirby-drawn tales to astonish featuring the likes of the Blip, Elektro, Kraa and Thorr! Collecting the KIRBY MONSTER VARIANT COVERS – plus material from TALES TO ASTONISH (1959) #15-16 and #22; TALES OF SUSPENSE #13, #18 and #23; and JOURNEY INTO MYSTERY (1952) #57 and #62.
All Ages
ADAM STRANGE THE SILVER AGE OMNIBUS HC VOL 01
ADVENTURE TIME COMICS #13
AHO GIRL (CLUELESS GIRL) GN VOL 01
ALIENS DEAD ORBIT #3
ALL NEW FATHOM #6
ALL NEW GUARDIANS OF GALAXY #6
AMAZING SPIDER-MAN RENEW YOUR VOWS #9
AMAZING SPIDER-MAN TP VOL 06 WORLDWIDE
AMERICA #5
ANGEL SEASON 11 #7
AQUAMAN #26
ARCHIE #22
ASSASSINS CREED AWAKENING TP VOL 01
ASTONISHING X-MEN #1
BACK ISSUE #98
BACKSTAGERS TP VOL 01 | Preview
(W) James TynionIV (A) Rian Sygh (CA) Veronica Fish
James Tynion IV (Detective Comics, The Woods) teams up with artist Rian Sygh (Munchkin, Stolen Forest) for an incredibly earnest story that explores what it means to find a place to fit in when you're kinda an outcast. When Jory transfers to an all-boys private high school, he's taken in by the lowly stage crew known as the Backstagers. Hunter, Aziz, Sasha, and Beckett become his new best friends and introduce him to an entire magical world that lives beyond the curtain that the rest of the school doesn't know about, filled with strange creatures, changing hallways, and a decades-old legend of a backstage crew that went missing and was never found. Collects the first four issues.
BATMAN #27
BATMAN 66 MEETS THE LEGION OF SUPER HEROES #1
BATMAN TMNT ADVENTURES TP
BATMAN TMNT TP VOL 01
BATWOMAN #5
BETTIE PAGE #1
BITCH PLANET TRIPLE FEATURE #2 (MR)
BLACK SCIENCE TP VOL 06 (MR)
BLEACH GN VOL 70
BLUE EXORCIST GN VOL 17
BLUE MONDAY TP VOL 03
BRITANNIA WE WHO #4 (OF 4)
BTVS SEASON 11 #9
CASE CLOSED GN VOL 63
CATALYST PRIME SUPERB #1
CAVE CARSON HAS A CYBERNETIC EYE #10 (MR)
CERTAIN SCIENTIFIC RAILGUN GN VOL 12
COMICS SQUAD RECESS GN VOL 03 DETENTION
COSMIC COMMANDOS GN VOL 01
CURSE WORDS #6 (MR)
DAREDEVIL #24
DAREDEVIL BACK IN BLACK TP VOL 04 IDENTITY
DARKNESS VISIBLE #6
DC COMICS BOMBSHELLS #31
DEADPOOL KILLS MARVEL UNIVERSE AGAIN #2
DEPT H #16
DESCENDER #22
DISNEY FROZEN #8
DISNEY ROSA DUCK LIBRARY HC VOL 07 TREASURE 10 AVA
DOC SAVAGE DOUBLE NOVEL VOL 09
DOCTOR STRANGE #23 SE
ETHER TP VOL 01 DEATH OF THE LAST GOLDEN BLAZE | Preview
(W) Matt Kindt (A/CA) David Rubin
A science-minded adventurer gets mixed up in the mysteries of a fantasy world in this charming new adventure from an award-winning creative team. Boone Dias is an interdimensional explorer, a scientist from Earth who has stumbled into great responsibility. He's got an explanation for everything, so of course the Ether's magical residents turn to him to solve their toughest crimes. But maybe keeping the Real and the Abstract separate is too big a job for just one man. Collects issues #1-#5.
"Kindt is one of the smartest genre writers in comics."-Mental Floss on Ether
FOREVER WAR #6 (OF 6)
GASOLINA ASHCAN
GENERATION GONE #1 (MR)
GENERATION ZERO TP VOL 02 HEROSCAPE
GLOW IN THE DARK COSMIC CUBE
GOTHAM ACADEMY SECOND SEMESTER TP VOL 01
GREEN ARROW #27
GREEN LANTERNS #27
GRIMM FAIRY TALES #7
GRRL SCOUTS MAGIC SOCKS #3 (MR)
HARLEY QUINN #24
HORIZON TP VOL 02 REMNANT (MR)
HP LOVECRAFT HOUND & STORIES TP TANABE (MR)
I HATE FAIRYLAND #14 (MR)
INJUSTICE 2 #6
INSEXTS #12 (MR)
INVINCIBLE #138 (MR)
INVINCIBLE IRON MAN #9
JAMES BOND KILL CHAIN #1 (OF 6)
JASON SHIGA DEMON SC GN VOL 03
JIMMYS BASTARDS #2 (MR)
JUDGE DREDD MEGAZINE #385
JUSTICE LEAGUE #25
KILL ALL MONSTERS OMNIBUS HC VOL 01
KILL THE MINOTAUR #2 (MR)
KORGI SHORT TALES
LAZARUS X PLUS 66 #1 (OF 6) (MR)
LEGEND OF ZELDA LEGENDARY ED GN VOL 04 MINISH CAP
LEGEND OF ZELDA LEGENDARY ED GN VOL 05 FOUR SWORDS
LUKE CAGE #3
MAGNUS #2
MIDNIGHTER AND APOLLO TP
MIGHTY MORPHIN POWER RANGERS #17
MIGHTY THOR #21
MIRACULOUS ADVENTURES LADYBUG CAT NOIR #1
MONSTERS UNLEASHED #4
MOONSTRUCK #1
MS MARVEL #20
MS MARVEL TP VOL 07 DAMAGE PER SECOND | Preview
(W) C. Willow Wilson (A) Mirka Andolfo, Takeshi Miyaza (CA) Joelle Jones
CIVIL WAR II is behind her, and a new chapter begins for Kamala Khan! But it's lonely out there for a super hero when her loved ones no longer have her back. It's time for Kamala to find out exactly who she is when she's on her own. And Kamala's home life, costumed life and online life will converge when a member of her World of Battlecraft guild reveals he's discovered her secret identity! He knows a disturbing number of details about her – but is he…human? With nobody she knows safe, Kamala isn't playing anymore. This is the next level, and Ms. Marvel's ready to kick some 8-bit butt! But does she have what it takes to convince an estranged ally to lend her a hand? Collecting MS. MARVEL (2015) #13-18.
NICHIJOU GN VOL 09
NIGHTWING #25
OVERSTREET COMIC BK PG HC VOL 47
PATSY WALKER AKA HELLCAT TP VOL 03 CARELESS WHISKERS
PENNY DREADFUL #4
PETALS HC (KINGPIN)
PETER PARKER SPECTACULAR SPIDER-MAN #2
POPEYE CLASSICS ONGOING #60
PRE CODE CLASSICS OUT OF SHADOWS HC VOL 01
PRE CODE CLASSICS STRANGE TERRORS HC
PUNISHER TP VOL 02 END OF THE LINE
RAPTURE #3
REGRESSION #1 3RD Printing (MR)
RIP KIRBY HC VOL 10
RIVERS OF LONDON DETECTIVE STORIES #2 (OF 4)
RIVERS OF LONDON TP VOL 03 BLACK MOULD
ROM VS TRANSFORMERS SHINING ARMOR #1
ROYAL CITY #5 (MR)
ROYALS #5
SANCTUM GENESIS HC (MR)
SECRET EMPIRE #6 (OF 10)
SECRET EMPIRE BRAVE NEW WORLD #4 (OF 5) SE
SECRET WEAPONS #1 (OF 4)
SECRET WEAPONS #2 (OF 4)
SHADOW DOUBLE NOVEL VOL 119 DEATH DIAMONDS & CRIMES STRONGHOLD
SHAOLIN COWBOY WHOLL STOP THE REIGN #4 (MR)
SIMPSONS COMICS #240
SONGY OF PARADISE HC (MR)
SOUTHERN CROSS TP VOL 02 ROMULUS (MR)
SPIDER-MAN 2099 #25
SPREAD TP VOL 04 (MR)
STAR WARS DARTH MAUL #5 (OF 5)
STAR WARS POE DAMERON #17
STEVEN UNIVERSE STEVENS STAR SHIRT RED T/S Small-XLarge | Preview
Steven Universe t-shirt!
SUPER SONS #6
SUPERGIRL THE SILVER AGE TP VOL 01
SUPERMAN #27
TIME & VINE #1
TOTALLY AWESOME HULK #21 WMD
TRINITY #11
TRUMP VS TIME LINCOLN #1
ULTIMATES 2 #9
US AVENGERS #8 SE
US AVENGERS TP VOL 01 AMERICAN INTELLIGENCE MECHAN
USAGI YOJIMBO LTD ED HC VOL 31 HELL SCREEN
VALERIAN COMPLETE COLLECTION HC VOL 02\
VALERIAN COMPLETE COLLECTION HC VOL 03 | Preview
(W) Pierre Christin (A/CA) Jean-Claude Mezieres
This third book of the collected edition contains volumes 6 to 8: Ambassador of the Shadows (the story that directly inspired Luc Besson's film), On the False Earths, and Heroes of the Equinox. Over the course of these titles, among the finest in the series, Laureline takes her rightful place as the brains of the outfit, while Valerian fully embraces his role as anti-hero: always brave, but often a bit out of his depth. This volume features the final part of the interview with the authors and Luc Besson, and an in-depth portrait of Jean-Claude Mézières, the artist.
WALT DISNEY COMICS & STORIES #739
WEIRD LOVE #19
WILD STORM #6
WINNEBAGO GRAVEYARD #2 (OF 4)
X-FILES (2016) #16
X-MEN GOLD #8 SE
Thank you!
Million Year Picnic
99 MT Auburn ST downstairs
Cambridge, MA 02138
617-492-6763
https://www.themillionyearpicnic.com