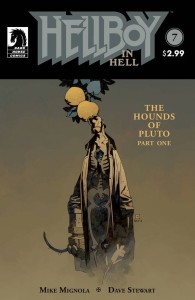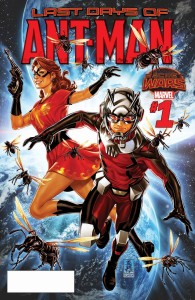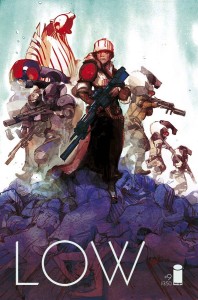 2000 AD PACK JUL 2015
ADVENTURE TIME #43
ALONE GN VOL 04 RED CAIRNS
ALTER EGO #135
AMAZING SPIDER-MAN TP VOL 04 GRAVEYARD SHIFT
ANT-MAN LAST DAYS #1 SWA | Preview
Publisher: MARVEL COMICS
(W) Nick Spencer (A) Ramon Rosanas (CA) Mark Brooks
• When a local clairvoyant predicts the end of the world, a mysterious woman sends Scott on a vital mission!
• An old foe (okay, maybe more like annoyance) shows up – and Scott's going to regret it!
• What do you do when you think the world is about to end? What do you think? Doesn't anybody else remember 1999? You party! Everything dies? Pfft. Everything DANCES.
AQUAMAN #43
ATTACK ON TITAN BEFORE THE FALL GN VOL 05
ATTACK ON TITAN GN VOL 16
BACK ISSUE #83
BATGIRL #43
BATMAN 66 #26
BATMAN ARKHAM KNIGHT GENESIS #1 (OF 6)
BOOK OF DEATH FALL OF NINJAK #1
CAPTAIN MARVEL AND CAROL CORPS #3 SWA
CBLDF DEFENDER #3
CHICAGO HC
CITY OF CROCODILES GN
CIVIL WAR #3 SWA
COMIC BOOK CREATOR #9
COMICS REVUE PRESENTS AUG 2015
CONAN THE AVENGER #17
COVENANT #3 (MR)
COWL TP VOL 02 THE GREATER GOOD (MR)
CYBORG #2
DEADPOOLS SECRET SECRET WARS #4 (OF 4) SWA
DEATHSTROKE #9
DIRK GENTLYS HOLISTIC DETECTIVE AGENCY #3 (OF 5)
DOCTOR WHO 2015 FOUR DOCTORS #3 (OF 5)
DOCTOR WHO MAGAZINE #489
DRIVE #1 (OF 4)
E IS FOR EXTINCTION #3 SWA
E-MAN EARLY YEARS TP
EAST OF WEST #20
EFFIGY TP VOL 01 IDLE WORSHIP (MR)
FAIRY TAIL BLUE MISTRAL GN VOL 01
FANGORIA #343
FIGHT CLUB 2 #4
FIVE GHOSTS TP VOL 03 MONSTERS & MEN
FLASH #43
FOUR POINTS #4
GFT COVEN #2 (OF 5) (MR)
GI ZOMBIE A STAR SPANGLED WAR STORY TP
GIGANT HC (MR)
GODZILLA IN HELL #2 (OF 5)
GOOD GRIEF MORE PEANUTS TP VOL 03 1952-1956 (TITAN Edition)
GOOD OL CHARLIE BROWN TP VOL 04 1955-1957 (TITAN Edition)
GOTHAM BY MIDNIGHT #8
GRAYSON #11
GRINDHOUSE DRIVE IN BLEED OUT #8 (A)
HANK JOHNSON AGENT OF HYDRA #1 SWA
HARLEY QUINN #19
HE MAN THE ETERNITY WAR #9
HELLBOY IN HELL #7 | Preview
Publisher: DARK HORSE COMICS
(W/A/CA) Mike Mignola
"The Hounds of Pluto" Part 1 of 2.
A sickness eats away at Hellboy. Though he's dead, he risks losing himself and becoming one of the hollow phantoms that haunt Hell. A team of doctors promise a cure, but they need something from him first . . .
"[Mike Mignola] has lost none of his touch, delivering page after page with cinematic action sequences, haunting imagery, and inventive layouts that all contribute to the sense that Hellboy is on the cusp of something huge."-IGN
HERO CATS TP VOL 02
HUNGER HOUSE HC
INHUMANS BY PAUL JENKINS AND JAE LEE TP NEW Printing
INUYASHIKI GN VOL 01 (MR)
IRON FIST LIVING WEAPON TP VOL 02 REDEMPTION
IT WILL ALL HURT #2 (MR)
IXTH GENERATION TP VOL 01
JLA GODS AND MONSTERS #3 (OF 3)
JOHN CARTER WARLORD #10 (MR) | Preview
Publisher: D. E.
(W) Ron Marz, Ian Edginton (A) Ariel Medel (CA) Emanuela Lupacchino, Maria Sanapo
It ain't easy being green! With John Carter and Dejah Thoris lost somewhere in the Martian wastes, Thark chieftain Tars Tarkas takes it upon himself to search for his missing friends. Accompanied by the most fearsome of sidekicks in Woola, the shocking threat Tars uncovers in the desert sands is beyond even his warrior skills. Mighty Martian action in the tradition of creator Edgar Rice Burroughs!
JUSTICE LEAGUE 3001 #3
JUSTICE LEAGUE DARK TP VOL 06 LOST IN FOREVER
JUSTICE LEAGUE OF AMERICA #3
KENYA GN VOL 04 INTERVENTIONS
KUROSAGI CORPSE DELIVERY SERVICE OMNIBUS ED TP BOOK 01
LADY MECHANIKA #0 (OF 5)
LOW #9 (MR) | Preview Volume 1
Publisher: IMAGE COMICS
(W) Rick Remender (A/CA) Greg Tocchini
As the flame of hope sputters in the cold darkness of the sea, Della Cain roars forth with a vengeance to snuff it out completely. Hope is for the weak. And in this world, only the strong survive.
LUMBERJANES #17
MAGNETO #21 SWA
MARVEL PREVIEWS SEPTEMBER 2015
MARVEL UNIVERSE ALL NEW AVENGERS ASSEMBLE DIGEST TP VOL 02
MARVEL UNIVERSE ULT SPIDER-MAN WEB WARRIORS #10
MARVEL ZOMBIES #3 SWA
MAXX MAXXIMIZED #22
MICKEY MOUSE #3
MODOK ASSASSIN #4 (OF 5) SWA
MULAN REVELATIONS #3 (OF 4)
MY LITTLE PONY PAGEANTS & PONIES TP
NEW MGMT #1
NEXTWAVE AGENTS OF HATE COMPLETE COLLECTION TP NEW Printing
NIJIGAHARA HOLOGRAPH HC (CURR PTG) (MR)
NINJAK #6 (NEW ARC)
OLD MAN LOGAN #4 SWA
OUT ON WIRE STORYTELLING SECRETS NEW MASTERS RADIO GN
OVER THE GARDEN WALL #1
PASTAWAYS #6
PREVIEWS #324 SEPTEMBER 2015
PREZ #3 (OF 6)
PRIEST & BRIGHTS QUANTUM & WOODY TP VOL 01 KLANG
PRINCELESS BE YOURSELF #3 (OF 4)
PRISON ISLAND GRAPHIC MEMOIR
PUBLIC RELATIONS #1 (OF 5)
RAGNAROK #6
RASPUTIN #8 (MR)
RETURN OF LIVING DEADPOOL TP
ROCHE LIMIT CLANDESTINY #4
RUE MORGUE SPECIAL #3 HORRORWOOD NORTH
RUMBLE #6 (MR)
RUNLOVEKILL TP VOL 01 (MR)
SHIELD #9
SINESTRO #14
SIXTH GUN VALLEY OF DEATH #3 (OF 3)
SNOWDEN GN
SODDYSSEY & OTHER TALES OF SUPERNATURAL LAW TP (Offered Again)
SPAWN #255
SPIDER-WOMAN #10 SWA
SPREAD #9 (MR)
STAR WARS LANDO #3 (OF 5)
STAR WARS LEGENDS EPIC COLLECTION RISE OF SITH TP VOL 01
SUNDOWNERS TP VOL 02
SUNSTONE OGN VOL 03 (MR)
SUPERMAN #43
SUPERNATURAL LAW TP ZOMBIE WIFE & OTHER TALES
SWORDS OF SORROW PANTHA JANE PORTER SPECIAL
SWORDS OF SORROW SONJA JUNGLE #2 (OF 3)
TEEN BOAT HC GN VOL 02 RACE FOR BOATLANTIS
TEEN TITANS #11 | Preview
Publisher: DC COMICS
(W) Will Pfeifer (A) Felipe Watanabe (CA) Bengal
Red Robin draws closer to proving Superboy's innocence! But with the Titans trapped behind bars, in a prison built to house superpowered criminals, how will the truth ever be revealed?
THEYRE NOT LIKE US #7 (MR)
THIEF OF THIEVES #30 (MR)
TITHE TP VOL 01
UNCANNY AVENGERS TP VOL 01 COUNTER EVOLUTIONARY
USAGI YOJIMBO SAGA LTD ED HC VOL 04
USAGI YOJIMBO SAGA TP VOL 04
VALHALLA MAD #4
VAMPIRE BRAT & OTHER TALES OF SUPERNATURAL LAW TP
WALKING DEAD TP VOL 24 LIFE AND DEATH (MR)
WALLACE & GROMIT NEWSPAPER STRIPS HC VOL 04
WALT DISNEY COMICS & STORIES #722
WAYWARD TP VOL 02 (MR)
WE ARE ROBIN #3
WHERE MONSTERS DWELL #4 (OF 5) SWA
X-MEN 92 #3 SWA
X-O MANOWAR TP VOL 09 DEAD HAND
ZODIAC STARFORCE #1
ZOMBILLENIUM HC VOL 03 CONTROL FREAKS
---
Shortages
TMNT CASEY & APRIL #3 (OF 4)
SURFACE TENSION #4 (OF 5) | Video Preview
Publisher: TITAN COMICS
(W/A/CA) Jay Gunn
The truth behind the global apocalypse – and the return of Megumi and Ryan – revealed at last! Mutation and evolution offer a way to save humanity, but are we worth saving? Return to the dark days at the end of the world, but is there hope for a new beginning? The island invaded by an alien threat, but the islanders aren't going to go down without a fight!
ADVENTURES OF BASIL AND MOEBIUS HC VOL 02 SHADOW GAMBIT (MR)
AGATHA H & VOICE OF THE CASTLE GIRL GENIUS NOVEL HC
DICK GRAYSON BOY WONDER 75 YEARS ROBIN NIGHTWING BATMAN SC )
ONE PUNCH MAN GN VOL 01 (O/A)
ONE PUNCH MAN GN VOL 02 (O/A)
SHERLOCK HOLMES 7 PER-CENT SOLUTION #1 (OF 5)
SHERLOCK HOLMES VS HARRY HOUDINI TP
SONS OF THE DEVIL #4 (MR)
---
We got a query from Michelle Jenson, who created the Nerd Out App for smart phones. It's a calendar of nerdy events around the world, and they have a Boston section. It looks pretty nifty, so we're going to start loading our events into it if you want to pick it up:
http://www.nerdoutapp.com
https://www.facebook.com/Nerdoutapp
https://twitter.com/nerdoutapp
---
Have you heard about KIDS CON (http://www.kidsconne.com) and how they're doing events within other events (http://www.kidsconne.com/kcevents/) and that they will be appearing at the Dover, NH Makers Faire Cartooning Workshops on August 29th?! (http://makerfairedover.com/) There are more events scheduled in September for NH & VT too.
---
IF YOU HAVE A COMICKY EVENT YOU'D LIKE TO HAVE LISTED HERE, DROP US A LINE! Just Contact us.
Thank you!
Million Year Picnic
99 MT Auburn ST downstairs
Cambridge, MA 02138
617-492-6763
https://www.themillionyearpicnic.com