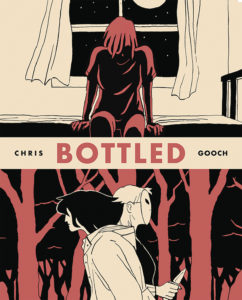 Shortages
MADE MEN #2
NIOBI SHE IS LIFE TP VOL 01
Weekly Shiplist for Wednesday 18 October 2017
A STORY OF MEN HC | Preview
(W) Zep (A/CA) Zep
In this original graphic novel, the last time that the rock group Tricky Fingers found themselves in the same spot was eighteen years ago for a concert in the BBC studios that was supposed to launch their career… but instead ended in catastrophe. Since then, this group of friends that once harbored dreams of revolutionizing rock has parted ways, most drifting into musical obscurity. Except Sandro. His initiative brings the group together for the weekend to find out where life has taken them. How their fortunes have faired. To see if they've learned anything since they were teenagers.
ADVENTURE TIME COMICS #16
ALL NEW GUARDIANS OF GALAXY #12
AMERICA TP VOL 01 LIFE & TIMES OF AMERICA CHAVEZ
ANIMOSITY #10 (MR)
ANIMOSITY EVOLUTION #1 (MR)
AQUAMAN #29
ART OF MONDO HC
ASTRO CITY #48
AT WAR WITH WAR GN
BALTIMORE HC VOL 08 THE RED KINGDOM
BATMAN #33
BATMAN THE DROWNED #1 (METAL)
BATMAN THE RED DEATH #1 2ND Printing (METAL)
BATWOMAN #8
BITCH PLANET TRIPLE FEATURE #5 (MR)
BLACK PANTHER CREW TP WE ARE THE STREETS
BLACK PANTHER PRELUDE #1 (OF 2)
BOMBSHELLS UNITED #4
BOTTLED TP | Preview
(W) Chris Gooch (A/CA) Chris Gooch
Jane is sick of her dead-end life in the suburbs, and desperate for a change. Her old friend Natalie made it out, living in Japan as a fashion model. Now, as Natalie comes back to town on business, Jane sees a way for her friend to do her a favor… whether she likes it or not.
CATALYST PRIME SUPERB #4
CHE GRAPHIC BIOGRAPHY TP (Offered Again)
CHRIS WARE MONOGRAPH HC PX BOOKPLATE ED
CLOCKWORK PLANET GN VOL 05
CURSE WORDS #9 (MR)
DC DESIGNER SERIES BOMBSHELLS BATGIRL AF
DEADPOOL VS OLD MAN LOGAN #1 (OF 5)
DEPT H #19
DESCENDER #25
DOCTOR STRANGE #26
DOCTOR WHO 10TH YEAR THREE #10
DOCTOR WHO 12TH YEAR THREE #8
DR TENTH CHRISTMAS SURPRISE HC
EC ARCHIVES ACES HIGH HC
FAITH AND THE FUTURE FORCE #4
FUNKO MARVEL INHUMANS LOCKJAW PLUSH
The pet and escort to the Inhumans is now joining the Funko family! Lockjaw, the massive, teleporting bulldog is now a soft and adorable 5″ plushie. Having the ability to teleport himself and others, Lockjaw is the perfect addition to your collection! Why wouldn't you want a giant teleporting bulldog at your side?
FUTURE QUEST PRESENTS #3
GAME OF THRONES CLASH OF KINGS #5 (MR)
GENERATION GONE #4 (MR)
GENERATION X #7
GENIUS CARTEL #3 (OF 5) (MR)
GIANT DAYS TP VOL 06
GO GO POWER RANGERS #4
GREEN ARROW #33
GREEN LANTERNS #33
GRRL SCOUTS MAGIC SOCKS #6 (OF 6) (MR)
GUARDIANS OF GALAXY NEW GUARD TP VOL 04 GROUNDED
HALF PAST DANGER II DEAD TO REICHS #2 (OF 5)
HAP & LEONARD SAVAGE SEASON TP
HARLEY QUINN #30
HEAD GAMES GN
HEAVENLY NOSTRILS CHRONICLE GN VOL 06 MAGIC STORM | Preview
(W) Dana Simpson (A/CA) Dana Simpson
The first Phoebe and Her Unicorn graphic novel! Phoebe and Marigold decide to investigate a powerful storm that is wreaking havoc with the electricity in their town. The adults think it's just winter weather, but Phoebe and Marigold soon discover that all is not what it seems to be, and that the storm may have a magical cause. To solve the case, they team up with Max, who is desperate for the electricity to return so he can play video games, and frenemy Dakota, who is aided by her goblin minions. Together, they must get to the bottom of the mystery and save the town from the magic storm.
HORIZON #15 (MR)
I HATE FAIRYLAND TP VOL 03 GOOD GIRL (MR)
INCREDIBLE HULK #709 LEG
INFERNOCT #1
INFINITE LOOP NOTHING BUT THE TRUTH #2 (OF 6)
INJUSTICE 2 #12
INVADER ZIM #24
INVINCIBLE #141 (MR)
JAMES BOND BLACK BOX HC
JAMES BOND KILL CHAIN #4 (OF 6)
JEM & THE HOLOGRAMS MISFITS INFINITE #3 (OF 3)
JIM BUTCHER DRESDEN FILES DOG MEN #5 (OF 6) (MR)
JOURNEY SW LAST JEDI CAPT PHASMA #4 (OF 4)
JUSTICE INC FACES OF JUSTICE #3 (OF 4)
JUSTICE LEAGUE #31
JUSTICE LEAGUE MOVIE MINI ONE SHEET #1
KID LOBOTOMY #1 (MR)
KILL OR BE KILLED #13 (MR)
KILL THE MINOTAUR #5 (MR)
KNIGHTS OF THE DINNER TABLE #248
LEGENDS OF THE ETERNAL MYTHS OF INDIA GN
LUMBERJANES #43
MAD MAGAZINE #548
MAESTROS #1 (MR)
MAGE HERO DENIED #3 (OF 15)
MAGE TP BOOK 01 HERO DISCOVERED VOL 02
MAGNUS #5
MERCY SPARX TP VOL 04 KILLING THE GATEKEEPERS
MISFIT CITY #6
MISTER MIRACLE #1 (OF 12) 3RD Printing (MR)
MISTER MIRACLE #2 (OF 12) 2ND Printing (MR)
MONSTERS UNLEASHED #7 LEG
MR HIGGINS COMES HOME HC
MY LITTLE PONY LEGENDS OF MAGIC #7
NIGHTMARE WORLD TP (DEVILS DUE ED) VOL 03 DEMON DA
NIGHTMARE WORLD TP (DEVILS DUE ED) VOL 04 MOURNING
NIGHTWING #31
NOW #1
PELE GN | Preview
(W) Eddy Simon (A/CA) Vincent Brascaglia
Edson Arantes do Nascimento, known to his schoolmates as Pelé, grew up in poverty in the Sao Paulo region of Brazil. He was too poor to afford a real soccer ball, so he played with a ball of newspaper tied together with string. Yet he dominated the youth leagues and signed his first professional soccer contract at the age of fifteen. Within two years he was celebrated internationally, when he led Brazil to victory at the world cup. Known by his fans as "O Rei" (The King), Pelé is widely regarded as the greatest soccer player of all time. But he's more than just an athlete: he also traveled the world as goodwill ambassador for UNICEF. Pelé is the living symbol of a sport he dubbed "the beautiful game," a game that brings people together regardless of race or nationality.
PEPPY IN THE WILD WEST HC HERGE
PETER PARKER SPECTACULAR SPIDER-MAN #5
PLASTIC TP (MR)
RASHOMON COMMISSIONER HEIGO KOBAYASHI CASE HC
REALM #1 2ND Printing (MR)
REALM #2 (MR)
RIVERDALE (ONGOING) #7
ROM FIRST STRIKE #1
ROM VS TRANSFORMERS SHINING ARMOR #4
SAVAGE DRAGON #227 (MR)
SEBASTIAN O MYSTERY PLAY HC (MR)
SECRET WARRIORS #7
SETHS DOMINION HC
SHERLOCK FRANKENSTEIN & LEGION OF EVIL #1 (OF 4)
SHIRTLESS BEAR-FIGHTER #5 (OF 5) (MR)
SPIDER-GWEN TP VOL 04 PREDATORS
SPY SEAL #3
STAR WARS ADVENTURES #3
STAR WARS ADVENTURES TP VOL 01
STAR WARS POE DAMERON #20
STEVEN UNIVERSE ONGOING TP VOL 01 WARP TOUR
SUPER SONS #9
SUPERMAN #33
TEA DRAGON SOCIETY HC | Preview
(W) Katie O'Neill (A/CA) Katie O'Neill
From the award-winning author of Princess Princess Ever After comes The Tea Dragon Society, a charming all-ages book that follows the story of Greta, a blacksmith apprentice, and the people she meets as she becomes entwined in the enchanting world of tea dragons.
After discovering a lost tea dragon in the marketplace, Greta learns about the dying art form of tea dragon care-taking from the kind tea shop owners, Hesekiel and Erik. As she befriends them and their shy ward, Minette, Greta sees how the craft enriches their lives–and eventually her own.
TEEN TITANS GO #24
THE GHOST OF GAUDI HC
THE SCARECROW PRINCESS GN
THEYRE NOT LIKE US #16 (MR)
TITANS #16
TORCHWOOD THE CULLING #1 (OF 4)
TRANSFORMERS LOST LIGHT #10
TRINITY #14
UNCLE SCROOGE #31
VAMPIRELLA #7
VAN HELSING VS THE WEREWOLF #4
VOICES IN THE DARK GN
WAR MOTHER #3
WILD STORM #8
WILD STORM TP VOL 01
WONDER WOMAN CONAN #2 (OF 6)
X-MEN GOLD #14 LEG
ZITS TREASURY WHAT WAS THAT ALL ABOUT HC
Thank you!
Million Year Picnic
99 MT Auburn ST downstairs
Cambridge, MA 02138
617-492-6763
http://www.themillionyearpicnic.com