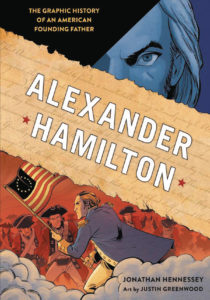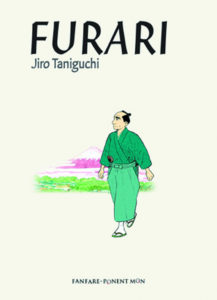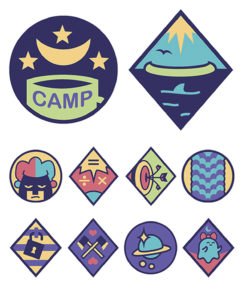 Shortages
SECRET WEAPONS #3 (OF 4)
Weekly Shiplist for Wednesday, 16 August 2017
2000 AD PACK JUN 2017
3 FLOYDS ALPHA KING #4 (OF 5) (MR)
ADVENTURE TIME COMICS #14
ALEXANDER HAMILTON GRAPHIC HIST SC GN |
(W) Jonathan Hennessey (A/CA) Justin Greenwood
From the New York Times best-selling author of historical graphic novels like The United States Constitution and The Gettysburg Address, this graphic novel biography of Alexander Hamilton, American founding father and current pop culture/Broadway icon, illustrates his life, death, and historical legacy in a giftable, visually stunning package! Alexander Hamilton was a key figure in United States history, on hand for the Revolutionary War, the development of the Constitution, and the establishment of the Treasury and banking as we know them today. Killed in a duel by political rival Aaron Burr, Hamilton faded into the background behind other great American originals like George Washington and Thomas Jefferson. However, a recent resurgence of interest in Hamilton, thanks in no small part to the hit Broadway musical, with nearly $65 million in ticket sales and 11 Tony Awards, has returned the formerly forgotten founder to prominence. Author Jonathan Hennessey and comic book illustrator Justin Greenwood team up to bring the story of Alexander Hamilton to life in a fully-illustrated biography that captures the period, people, and places on hand for the birth of the United States. Along the way, they help readers contextualize Hamilton, showcasing his impact on history, including his policies' shaping of the Civil War and how his ideas on the economy led to America's rise as a superpower. Alexander Hamilton offers readers a front row seat to view the world of one of the most influential figures in American history.
ALL NEW GUARDIANS OF GALAXY #8
ALTER EGO #148
AMAZING SPIDER-MAN RENEW YOUR VOWS #10
AMERICAN WAY THOSE ABOVE AND BELOW #2 (OF 6) (MR)
AQUAMAN #27
ARCHIE COMICS DOUBLE DIGEST #281
ASTONISHING X-MEN #2
ASTRO CITY #46
ATTACK ON TITAN BEFORE THE FALL GN VOL 11
AVENGERS INITIATIVE COMPLETE COLLECTION TP VOL 02
BACK ISSUE #99
BATGIRL STEPHANIE BROWN TP VOL 01
BATMAN #29
BATMAN & ROBIN ADV YR TP CATWOMANS PURRFECT PLOT
BATMAN & ROBIN ADV YR TP HARLEY QUINNS CRAZY CREEPER CAPER |
(W) Louise Simonson (A/CA) Luciano Vecchio
Harley Quinn has the blues. Her best friend, Poison Ivy, has just been nabbed by the Dynamic Duo. And her Puddin', the Joker, is locked up in Arkham Asylum. What's a super-villain girl to do? Capture the Boy Wonder to force the Dark Knight to set her friends free, of course! Can Batman and Robin escape Harley's crazy creeper caper? Or will the crime fighters be force to free two of Gotham City's most notorious villains?
BATMAN & ROBIN ADV YR TP POISON IVY` RAINFOREST REVENGE
BATMAN & ROBIN ADV YR TP RIDDLERS BATTLESHIP BLITZ
BATWOMAN #6
BITCH PLANET TRIPLE FEATURE #3 (MR)
BLACK CLOUD #5 (MR)
BLACK PANTHER CREW #5
BORDER WORLDS GN (MR)
BRIGGS LAND LONE WOLVES #3
CATALYST PRIME SUPERB #2
CAVE CARSON HAS A CYBERNETIC EYE #11 (MR)
CLOUDIA & REX #2 (OF 3)
COMIC BOOK CREATOR #15
CURSE WORDS #7 (MR)
D4VE TP VOL 03 D4VEOCRACY
DARK NIGHTS METAL #1 (OF 6)
DC COMICS BOMBSHELLS #33
DC SUPER PETS ACE ORIGIN OF BATMANS DOG
DC SUPER PETS KRYPTO ORIGIN OF SUPERMANS DOG
DC SUPER PETS STREAKY ORIGIN OF SUPERGIRLS CAT
DEAD INSIDE TP VOL 01
DESCENDER #23
DIVINITY #0
DOCTOR WHO 10TH YEAR THREE #8
DOCTOR WHO 11TH YEAR THREE #8
DOCTOR WHO MAGAZINE #514
DRAGON AGE KNIGHT ERRANT #4
DUNGEONS & DRAGONS FROST GIANTS FURY #4
FANTASY SPORTS HC VOL 03 GREEN KING
(W) Jiro Taniguchi (A/CA) Jiro Taniguchi
"Furari" could be translated as "aimlessly," "at random," or "go with the flow." But our stroller this time leaves nothing to chance. Six times Eisner Award nominee Jiro Taniguchi returns with this delightful and insightful tale of life in a Japan long forgotten. Inspired by an historical figure, Tadataka Ino (1745 – 1818), Taniguchi invites us to join this unnamed but appealing and picturesque figure as he strolls through the various districts of Edo, the ancient Tokyo, with its thousand little pleasures. Taniguchi slips easily into the heart and mind of this early cartographer and reveals his world to us in full graphic detail so we may fully perceive and understand.
FUTURE QUEST PRESENTS #1
GENERATION X #5
GENERATIONS WOLVERINE & ALL-NEW WOLVERINE #1
GENIUS CARTEL #1 (OF 5) (MR)
GFT GRIMM TALES OF TERROR VOL 3 #8 (MR
GODSHAPER #5
GREEN ARROW #29
GREEN LANTERNS #29
GWENPOOL #19
GX-73 GREAT MAZINGER D.C. MAZINGER SOUL OF CHOGOKIN
HAUNTED HORROR #29
HORIZON #13 (MR)
I AM A HERO OMNIBUS TP VOL 04
I HATE FAIRYLAND #15 (MR)
INJUSTICE 2 #8
INVINCIBLE #139 (MR)
INVINCIBLE IRON MAN #10
JAMES BOND KILL CHAIN #2 (OF 6)
JEM & THE HOLOGRAMS THE MISFITS TP
JUSTICE LEAGUE #27
JUSTICE LEAGUE YR TP AMAZO AND PLANETARY REBOOT
JUSTICE LEAGUE YR TP DARKSEID AND FIRES OF APOKOLIPS
KAIJUMAX SEASON 3 #2 (MR)
KILL THE MINOTAUR #3 (MR)
KNIGHTS OF THE DINNER TABLE #246
LOCKE & KEY HEAVEN & EARTH DLX HC ED
LUKE CAGE #4
LUMBERJANES BADGE EVERYTHING UNDER THE SUM
LUMBERJANES BADGE FRIENDSHIP TO THE CRAFT
LUMBERJANES BADGE FRIENDSHIP TO THE MAX
LUMBERJANES BADGE PUNGEON MASTER |
(A) Kate Leth
Holy Mae Jemison! Deck out your sash with your favorite iron-on badges straight from the pages of the Eisner Award-winning Lumberjanes!
LUMBERJANES BADGE ROBYN HOOD
LUMBERJANES BADGE SPACE JAMBOREE
LUMBERJANES BADGE UP ALL NIGHT
MAD MAGAZINE #547
MAGE HERO DENIED #1 (OF 15)
MAGNUS #3
MICRONAUTS WRATH OF KARZA #4 (OF 5)
MIGHTY THOR #22
MISFIT CITY #4 (OF 4)
MONSTERS UNLEASHED #5
MOTOR GIRL #8
(W) Steve Orlando (A/CA) Jakub Rebelka
Once every seven years, Earth overlaps with Ektae, which breaches our world for seven days, bringing dirty magic and ideas. One man born of both worlds must sacrifice everything to put his fathers to rest and save himself in the process.
NEIL GAIMAN AMERICAN GODS SHADOWS #6 (MR)
NIGHTWING #27
PALOOKAVILLE HC VOL 23 (MR)
PUNISHER SUICIDE RUN TP
RAT QUEENS #5 (MR)
REGRESSION #4 (MR)
ROM #12
ROYALS #6
RUE MORGUE SPECIAL LOVECRAFT
SAILOR MOON CRYSTAL SAILOR URANUS FIGUARTS ZERO PVC FIG
SANDMAN SPECIAL #1
SECRET EMPIRE BRAVE NEW WORLD #5 (OF 5) SE
SH*T MY PRESIDENT SAYS ILLUSTRATED TWEETS OF DONALD TRUMP HC |
(A/CA) Shannon Wheeler
Some people are saying, I don't know, you tell me, but a lot of people are saying this is the greatest book of the year. This guy, Shannon Wheeler, he draws these cartoons for the New Yorker, MAD, the Onion-he's very, very, good, okay? Now he's illustrated the most incredible tweets. Wow! You won't believe what he does with these tweets. I mean, these tweets changed the world, folks. It's true! It's very true. EVERYONE is going to want this book – even the haters and losers (Sad!).
SILVER SURFER #13
SIXPACK & DOGWELDER HARD TRAVELIN HEROZ TP
SOUTHERN BASTARDS #17 (MR)
SPIDER-MEN II #2 (OF 5)
SPY SEAL #1
STAR TREK TNG MIRROR BROKEN #3 (OF 6)
STAR WARS #34
STAR WARS POE DAMERON #18
SUPER SONS #7
SUPERMAN #29
SUPERMAN BREAKTHROUGH BY ROSS T/S XL
TEEN TITANS EARTH ONE TP VOL 02
TEEN TITANS GO #23
TIME & VINE #2
TOKYO GHOUL GN VOL 14
TOTALLY AWESOME HULK #22 WMD
TRINITY #12
TRUE BELIEVERS KIRBY 100TH CAPTAIN AMERICA #1
ULTIMATES 2 #100
UNCLE SCROOGE #29
US AVENGERS #9 SE
VAMPIRELLA #5
WAR FOR PLANET OF THE APES #2 (OF 4)
WINNEBAGO GRAVEYARD #3 (OF 4)
WONDER WOMAN #28
X-MEN BLUE #9 SE
Thank you!
Million Year Picnic
99 MT Auburn ST downstairs
Cambridge, MA 02138
617-492-6763
https://www.themillionyearpicnic.com