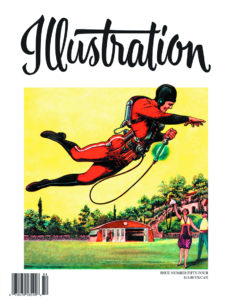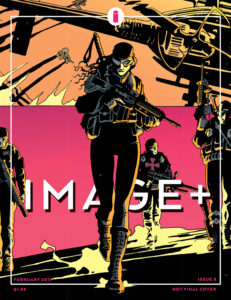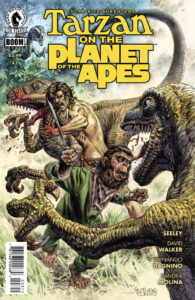 ADVENTURE TIME ORIGINAL GN ISLANDS
ANNE HAPPY GN VOL 03 UNHAPPY GO LUCKY
ASSASSINATION CLASSROOM GN VOL 13
BACK ISSUE #93
BATMAN ANNUAL #1 | Preview
(W) Tom King, Scott Snyder, Paul Dini, Steve Orlando, Scott Wilson (A) Riley Rossmo, Neal Adams (A/CA) David Finch
"SILENT NIGHT"! A hush of winter snowfall has fallen over Gotham City…but a quiet night in this place is never truly quiet. Batman and his allies-and his many foes-stalk the streets in this icy showcase of top talent.
BATMAN DETECTIVE COMICS TP VOL 08 BLOOD OF HEROES
BLACK WIDOW #8
BROKEN MOON LEGENDS O/T DEEP #2 (OF 6)
COMIC BOOK CREATOR #13
CONAN THE SLAYER #5
COPRA TP ROUND FOUR (MR)
CRYPTOCRACY #6
CURSES FOILED AGAIN GN (Offered Again)
DEADLY CLASS #24 (MR)
DEADPOOL BACK IN BLACK #4 (OF 5)
DEADWORLD SLAUGHTERHOUSE TP (MR)
DIRECT CURRENTS #1
DISCIPLES TP VOL 01 (MR)
DISNEY FROZEN #3
DOCTOR WHO 3RD #3 (OF 5)
ERB LAND THAT TIME FORGOT #3
EXODUS LIFE AFTER #9 (MR)
EXTRAORDINARY X-MEN #16
FILMFAX #146
FOILED GN NEW Printing
GENERATION ZERO #4
GHOST RIDER #1 NOW | Preview
(W) Felipe Smith (A) Danillo Beyruth, Tradd Moore (CA) Marco Checchetto
ROBBIE REYES IS BACK!
It's hell on wheels as the Spirit of Vengeance makes his roaring return! A mysterious object from space crash-lands in southern California, drawing some of the brightest minds in the Marvel Universe to Ghost Rider's backyard – including Amadeus Cho, the Totally Awesome Hulk! What mayhem will be unleashed as the High-octane Hothead comes face-to-face with the Jade Genius? And with Robbie still possessed by the ghost of his evil uncle Eli…who's really in the driver's seat? Then, meet the newest speed trap in Ghost Rider's life as his original creators Felipe Smith and Tradd Moore reunite for a special backup story and the debut of an all-new villain. Strap in and start your engines, True Believer, this one's gonna be a scorcher!
Rated T
GREAT LAKES AVENGERS #2
GRIMM TALES OF TERROR HOLIDAY SPECIAL 2016
GUARDIANS OF GALAXY #14
HARD CASE CRIME PEEPLAND #2 (OF 5)
ILLUSTRATION MAGAZINE #54 | Preview
(W) Various (A) Various
We feature the spectacular art of Frank R. Paul, one of the legendary fathers of science fiction illustration. Our feature, written by David Saunders, includes dozens of reproductions taken from the original art, sketches, photos, and color preliminary studies. Our second feature concerns the work of illustrator Fred Freeman, another brilliant illustrator of science fiction/science fact from the 1950s who will knock your socks off. Our profile presents many spectacular reproductions of his finest illustrations. Book reviews, exhibitions and events, and more round out the issue.
IMAGE PLUS #8 | More
(W) Robert Kirkman (A) Charlie Adlard
IMAGE+ is a monthly magazine featuring Image's upcoming releases, as well as bonus creator-owned comics content. Each issue features an original, four-page THE WALKING DEAD story concerning Negan's origins, and created by New York Times bestselling team ROBERT KIRKMAN and CHARLIE ADLARD, for a total of 48 pages of backstory! IMAGE+ showcases interviews, spotlight features, bonus never-before-seen preview pages, editorials from industry voices, and more in-depth, insightful and provocative comics coverage curated by David Brothers, Branding Manager at Image Comics. IMAGE+ is fans' premiere source for all things creator-owned.
INDOCTRINATION TP VOL 01
INJUSTICE GODS AMONG US YEAR FIVE ANNUAL #1
INVADER ZIM #15
IVX #0 (OF 6)
JUGHEAD #11
JUSTICE LEAGUE OF AMERICA #10
KITE RUNNER GN NEW Printing
LAKE JEHOVAH GN
LAKE OF FIRE #4 (MR)
LIFE & LEGEND WALLACE WOOD HC
LITTLE PRINCE HC GN (Offered Again)
MARVEL PREVIEWS #17 DECEMBER 2016
METAL ACTION #7 INAZUMAN RAIJINGO
MICKEY CRAZIEST ADVENTURES HC
MIGHTY MORPHIN POWER RANGERS #9
MIGHTY THOR PREM HC VOL 02 LORDS OF MIDGARD
MONSTRESS #8 (MR)
MOON KNIGHT TP VOL 01 LUNATIC
MS MARVEL #13
MUNCHKIN #23
MUTTS TREASURY YEAR OF YESH SC
NEW AVENGERS #18
NO ANGEL #1 (MR)
OLD MAN LOGAN #14
PANDORAS EYES HC (NEW Printing) (MR)
PAPER GIRLS TP VOL 02
PREVIEWS #339 DECEMBER 2016
REMIND GN VOL 02
RICK & MORTY #20
RINGWORLD GN PART 2 (Offered Again)
RIVERS OF LONDON NIGHT WITCH TP (MR)
ROMULUS #2 (MR)
ROOK TP VOL 02 DESPERATE TIMES
ROWANS RUIN TP | Preview
(W) Mike Carey (A) Mike Carey (CA) Mike Perkins
* From bestselling novelist Mike Carey (The Girl with All The Gifts, Lucifer) and artist Mike Perkins (Deathlok), Rowans Ruin will keep readers guessing right up to the harrowing conclusion.
* Katie has always had a fascination with history. So when she's offered a house swap with a girl from Britain, she jumps at the chance to summer at Rowans Rise-a house older than her entire home country. But something about the place feels wrong. And then the nightmares begin, which spurs Katie to investigate the history of this house. It doesn't take long for her to learn that sometimes the past is best left alone.
* Collects the complete limited series.
ROY CRANE BUZ SAWYER HC VOL 04 ZAZAROFS REVENGE
SAGA #40 (MR)
SAGA HIGH AS F*** UNISEX Medium-XL T-Shirt
SAVAGE #1
SENSATIONAL SHE-HULK BY JOHN BYRNE TP RETURN
SERENITY NO POWER IN THE VERSE #2 (OF 6)
SEVEN TO ETERNITY #3
SEX #33 (MR)
SHERLOCK HOLMES DARK DETECTIVE GN
SHUTTER #24 (MR)
SIMPSONS ILLUSTRATED #26
SKYDOLL SPACESHIP GN (MR)
SO BUTTONS GN
SPOOKHOUSE #2
STAR WARS ANNUAL #2
SUICIDE SQUAD #7
SUPERMAN ANNUAL #1
SUPERMAN THE GOLDEN AGE TP VOL 02
SURGEON X #3 (MR)
TANK GIRL GOLD #2 (OF 4) (MR)
TARZAN ON THE PLANET OF THE APES #3 (OF 5) | Preview
(W) Tim Seeley, David Walker (A) Fernando Dagnino (CA) Duncan Fegredo
An attack on Ape City has ties to a mysterious event from Tarzan and Caesar's childhood, and the connection reveals a battle much greater than the brothers could have imagined, not to mention new villains and heroes.
o From the writers of Revival and Power Man and Iron Fist!
THE SKEPTICS #2 (MR)
THEORY OF THE GRAIN OF SAND TP
THUNDERBOLTS #7 NOW
TITAN #4 (MR)
TORCHWOOD #3
TOTALLY AWESOME HULK #12 CW2
TURN LOOSE DEATH RAYS & KILL HC COMPLETE FLETCHER
UNCANNY INHUMANS #16
VENOM SPACE KNIGHT TP VOL 02 ENEMIES AND ALLIES
VISION TP VOL 02 LITTLE BETTER THAN BEAST
WITCHFINDER CITY OF THE DEAD #4
WOLFCOP #2 (MR)
WUVABLE OAF HC BLOOD & METAL
X-FILES (2016) #8
X-MEN ALPHA FLIGHT TP
---
Shortages
GODZILLA RAGE ACROSS TIME TP (1 sub)
MONSTER MUSUME GN VOL 10 (MR) (1 sub)
---
Delayed by Diamond (should come in next week)
BLUE EXORCIST GN VOL 16
HAIKYU GN VOL 06
PUBLIC RELATIONS #13 (MR)
---
IF YOU HAVE A COMICKY EVENT YOU'D LIKE TO HAVE LISTED HERE, DROP US A LINE!
Just contact us!
And for Local Comics Related Events don't forget to check our Events section.

---
Thank you!
Million Year Picnic
99 MT Auburn ST downstairs
Cambridge, MA 02138
617-492-6763
https://www.themillionyearpicnic.com