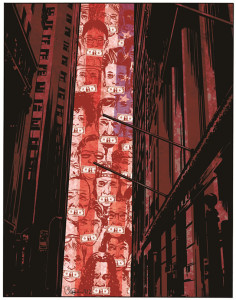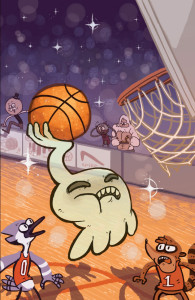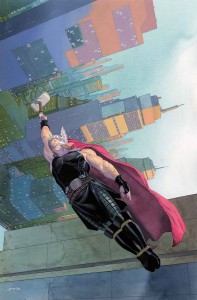 A PLUS X #11
ADVENTURES OF SUPERMAN #4
ALL NEW FATHOM #2
ALL STAR WESTERN #23
ALTER EGO #120
AMERICAN VAMPIRE ANTHOLOGY #1
ANGEL & FAITH #25
AQUAMAN #23
ARCANE SECRETS #1
ASTONISHING X-MEN #66
ATOMIC ROBO REAL SCIENCE ADV #10
AVENGERS ARENA #14
BACK ISSUE #67
BATMAN INCORPORATED SPECIAL #1
BATMAN SUPERMAN #3
BATMAN THE DARK KNIGHT #23
CAGE OF EDEN GN VOL 11
CAPTAIN AMERICA #10 | Dimension Z Finale!
CAPTAIN MARVEL #15
CAPTAIN MIDNIGHT #2
CATWOMAN #23
CRIME DOES NOT PAY ARCHIVES HC VOL 05
DAMSELS GIANT KILLER ONE SHOT
DAREDEVIL BY MARK WAID TP VOL 04
DC SUPER HEROES WONDER WOMAN YR TP TRIAL
DC SUPER PETS CHARACTER ENCYCLOPEDIA YR TP
DEADPOOL #15
DELILAH DIRK & TURKISH LIEUTENANT GN
DOCTOR WHO PRISONERS OF TIME #8
EXTINCTION PARADE #2
FABLES DELUXE EDITION HC VOL 07
FARLAINE THE GOBLIN #2
FBP FEDERAL BUREAU OF PHYSICS #2
FF #11
FLASH #23
FURY MAX TP VOL 02 MY WAR GONE BY
FUTURAMA COMICS #68
GAMBIT #16
GI JOE A REAL AMERICAN HERO #193
GODZILLA RULERS OF THE EARTH #3
GOLD DIGGER GINA VS PENNY ONE SHOT
GREEN TEAM TEEN TRILLIONAIRES #4
GUARDIANS OF GALAXY PREM HC VOL 01 COSMIC AVENGERS
GUNSLINGER GIRL OMNIBUS TP VOL 07 BOOK 15
HEAVY METAL #264
HELLBLAZER TP VOL 06
HELTER SKELTER FASHION UNFRIENDLY GN
HIGH FIDELITY ART OF JIM FLORA SC
HIGHER EARTH TP VOL 02
INJUSTICE GODS AMONG US #8
ITTY BITTY HELLBOY #1 Hrs
JACK KIRBYS OMAC ONE MAN ARMY CORPS TP
JERICHO SEASON 4 #4
JIM BUTCHERS DRESDEN FILES GHOUL GOBLIN #6
JOURNEY INTO MYSTERY #655
JUDGE DREDD CLASSICS #2
JUSTICE LEAGUE #23 (TRINITY)
KILL SHAKESPEARE TIDE OF BLOOD #5
KING CONAN HOUR O/T DRAGON #4
LARFLEEZE #3
LAST ZOMBIE TP VOL 04 BEFORE THE AFTER
LAZARUS #3
LEAGUE OF EXTRAORDINARY GENTLEMEN OMNIBUS TP
LEGION LOST TP VOL 2 THE CULLING
LOAC ESSENTIALS HC VOL 03 POLLY AND HER PALS 1933
MARK WAID GREEN HORNET #5
MARVEL PREVIEWS SEPTEMBER 2013
MASKS TP VOL 01
MASSIVE #15
MIND MGMT #14
MIND THE GAP #13
MISS FURY #5
MMW FANTASTIC FOUR HC VOL 15
MMW INCREDIBLE HULK TP VOL 03
MORNING GLORIES #30
MY LITTLE PONY FRIENDSHIP IS MAGIC #10
NEW AVENGERS #9 INF
NUMBER 13 TP
OCCUPY COMICS #3
PEANUTS VOL 2 #11
PREVIEWS #300
PROGENY TP VOL 01
RED LANTERNS #23
REGULAR SHOW #3
RIP KIRBY HC VOL 06
SAM KIETH SAMPLINGS & DABBLINGS SC
SCARLET SPIDER #21
SCIENCE A DISCOVERY IN COMICS HC
SECRET #3
SECRET AVENGERS #8
SECRET AVENGERS TP VOL 01 REVERIE TP
SEX #6
SKULLKICKERS #24
SMURFS GN VOL 16 AEROSMURF
SOCIETY IS NIX AMERICAN COMIC STRIP 1895-1915 HC
SQUIRREL MACHINE SC
STAR WARS LEGACY II #6
STEED AND MRS PEEL ONGOING #11
STEVE DITKO MONSTERS HC VOL 02 KONGA
SUPER DINOSAUR #20
SUPERMAN #23
TALON #11
TALON TP VOL 01 SCOURGE OF THE OWLS
TEEN TITANS #23
THANOS RISING #5
THINK TANK #9
THOR GOD OF THUNDER #12 |
After the epic conclusion of the Godbomb story ark what is next for the mighty Thor? 
See a Preview and Read an interview here.
THUMBPRINT BY JOE HILL #3
TOM STRONG AND THE PLANET OF PERIL #2
ULTIMATE COMICS SPIDER-MAN #26
UNCANNY AVENGERS #11
UNCANNY X-MEN #11
UNWRITTEN #52
VAMPIRELLA #33
WASTELAND #47
WOLVERINE AND X-MEN #35
WOLVERINE MAX #10
X-MEN LEGACY TP VOL 02 INVASIVE EXOTICS
YOUNG AVENGERS #9
YOUNG AVENGERS TP VOL 01 STYLE SUBSTANCE
Shortages:
Kelly The Employee, but she'll be back by Thursday.
Notes:
Hey Picnicers, if any of you are getting copies of comics you no longer wish to receive, please let us know as opposed to just putting them on the shelves. By letting us know that you no longer wish to receive Talon or Superman or whatever title is that is no longer grabbing your attention, we can lower our order on these books and use the money saved to get more copies of newer titles. Just say "Hey" (Adam, Craig, Kelly, Mike, Tony, Will) "I don't want any more copies of Whatever This Book Is Called, could you take it off my sub please?"
Thanks.
Also, a quick reminder:
WONDER WOMAN photo opportunity!
Wonder Woman Photo Shoot
Tuesday, September 3
11:00a–4:00p
MIT, Building 10 Lobby, 77 Massachusetts Avenue
AS LOVELY AS APHRODITE – AS WISE AS ATHENA – WITH THE SPEED OF MERCURY AND THE STRENGTH OF HERCULES – SHE IS KNOWN ONLY AS WONDER WOMAN. You can be Wonder Woman too!
WONDER WOMAN PHOTO SHOOT! Wonder Woman costume: lasso of truth, tiara, T-shirts, and skirts for children and adults of all sizes provided at the photo shoot. Free Wonder Woman swag for all participants!
Web site: web.mit.edu/wgs/
Open to: the general public
Cost: FREE
Sponsor(s): Women's and Gender Studies
For more information, contact:
The Friendly WGS Staff
617-253-8844
wgs@mit.edu