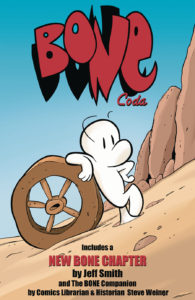 2000 AD PACK JUN 2016
4001 AD #3 (OF 4)
A CERTAIN MAGICAL INDEX GN VOL 06
ACCELERATORS RELATIVITY #3 (OF 5) (MR)
ACTION COMICS #960
ADVENTURE TIME COMICS #1
ALL NEW ALL DIFFERENT AVENGERS #12
AMAZING SPIDER-MAN #1.6
AMERICAN MONSTER #4 (MR)
ARCHIE #10
AUTUMNLANDS TOOTH & CLAW #12 (MR)
BADGER TP VOL 01 BATTLE OF THE FIVE WIZARDS
BATGIRL #1 | Preview
(W) Hope Larson (A/CA) Rafael Albuquerque
"Beyond Burnside" Chapter One: The Batgirl you know and love is going global with Eisner Award-winning and New York Times best-selling writer Hope Larson (A Wrinkle in Time, Goldie Vance) and all-star artist Rafael Albuquerque (AMERICAN VAMPIRE). In order to up her game, Babs travels to Japan on a quest to train with the most elite modern combat masters of the East. But when a chance meeting with an old friend puts a target on her back, Batgirl may need to use her new skills to solve a deadly mystery.
BATMAN DETECTIVE COMICS TP VOL 07 ANARKY
BEAUTY #9 (MR)
BLACK PANTHER #4
BLUE MONDAY TP VOL 01 KIDS ARE ALRIGHT
BONE CODA 25TH ANNIVERSARY TP | Preview
(W) Jeff Smith (A/CA) Jeff Smith
Twenty-five years after the first black & white issue of the self-published comic book Bone appeared on comic shop shelves, and over a decade since the concluding chapter comes a new (and completely superfluous!) adventure featuring the Bone cousins! Ride along with the boys and their friend Bartleby the Rat Creature as they brave the dangerous journey across the desert back toward Boneville in their rickety cow cart. Creator Jeff Smith is back for another laugh with Fone Bone, Phoney Bone, and Smiley! Also included is the complete text of The Bone Companion fully illustrated for the first time! Plus rare behind the scenes photos and memories, and an afterword by the author thanking the comics community and the readers.
BOYS OF SHERIFF STREET GN (MR)
CAPTAIN AMERICA STEVE ROGERS #3
CAPTAIN MARVEL #7 CW2
CAPTAIN MARVEL TP VOL 01 RISE OF ALPHA FLIGHT
CARNAGE #10
CIVIL WAR II #4 (OF 7)
CIVIL WAR II CHOOSING SIDES #3 (OF 6)
CROSSED BADLANDS #100 (MR)
CROSSED PLUS 100 #17 (MR)
CRYPTOCRACY #2
DC SUPER FRIENDS LITTLE GOLDEN BOOK FAVORITES #2
DEATHSTROKE #20
DEMON TP VOL 02 THE LONGEST DAY
DENNIS THE MENACE HC VOL 02 COMPLETE COMICBOOKS
DETECTIVE COMICS #937
DEVIL IS PART TIMER GN VOL 06
DISNEY FROZEN #1
DIVINITY II #4 (OF 4)
DMZ TP BOOK 02 (MR)
DOCTOR FATE #14
DOCTOR WHO 11TH YEAR TWO #11
DOCTOR WHO MAGAZINE #501
DRAGON AGE MAGEKILLER TP
DRIFTER #13 (MR)
EAST OF WEST #28
ELFQUEST FINAL QUEST #15 | Preview
(W) Wendy Pini, Richard Pini (A/CA) Wendy Pini
After weeks of tracking, the Wolfrider rescue party finds Cutter in the clutches of an eerie new tribe of elves. But are they too late to save their chief from plunging over the edge of madness? Two-Edge and Ekuar rekindle their strange friendship-to ally against Rayek. How will this shocking turnabout affect the advancing human war fleet and the shape-changed Wavedancers who follow in its wake?
EMPTY ZONE #10 (MR)
EXMORTIS #7 (OF 7)
EXTRAORDINARY X-MEN #12 AW
FLASH #3
FUTURE QUEST #3
GARTH ENNIS BATTLE CLASSICS HC
GFT SWIMSUIT SPECIAL 2016
GI JOE A REAL AMERICAN HERO #230 SNAKE GRASS P1
GOLD DIGGER SWIMSUIT SPECIAL #24
GUARDIANS OF GALAXY CLASSIC TP VOL 01 IN YEAR 3000
HAL JORDAN AND THE GREEN LANTERN CORPS #1
HARLEY QUINN #30
HARLEY QUINN & THE SUICIDE SQUAD SPECIAL ED #1
HAUNTED MANSION #5 (OF 5)
HAUNTED OTHER SIDE #4 (OF 4)
HIP HOP FAMILY TREE #12
HOWARD THE DUCK #9
INTERNATIONAL IRON MAN #5
INVADER ZIM TP VOL 02
JEM & THE HOLOGRAMS #17
JUDGE DREDD (ONGOING) #8
JUPITERS LEGACY VOL 2 #2 (OF 5) (MR)
KING CONAN WOLVES BEYOND THE BORDER TP
KING OF KAZOO GN
KNIGHTS OF THE DINNER TABLE #234
LISELOTTE & WITCHS FOREST GN VOL 01
LOBSTER JOHNSON METAL MONSTERS OF MIDTOWN #3 (OF 3)
MACHINE MAN BY KIRBY AND DITKO COMPLETE COLLECTION TP
MAE #3
MARVEL PREVIEWS #13 AUGUST 2016
MARVEL SPIDER-MAN LITTLE GOLDEN BOOK FAVORITES REISSUE
MECHANISM #1 | Preview
(W) Raffaele Ienco (A/CA) Raffaele Ienco
In the aftermath of an alien invasion, a prototype military robot is rushed into the field before it is combat-ready. Now attached to a group of survivors, it studies them to learn what it means to be human. Will it come to understand man as a noble creature worth preserving or that the human race isn't worth saving at all?
MIGHTY THOR #9
MISS US OF HEYA GN (MR)
MOCKINGBIRD #5
MOON GIRL AND DEVIL DINOSAUR #9
MS MARVEL #9 CW2
MUNCHKIN #19
MUSNET GN VOL 01 MOUSE OF MONET
MY LITTLE PONY FRIENDSHIP IS MAGIC #44
NEW AVENGERS #14 CW2
NEW SUICIDE SQUAD TP VOL 03 FREEDOM
NEW TEEN TITANS TP VOL 05
NIGHTWING #1
OCTOBER FACTION #18
OLD MAN LOGAN #9
OUTCAST BY KIRKMAN & AZACETA #19 (MR)
OVER GARDEN WALL ONGOING #4
PAST AWAYS FACEDOWN IN THE TIMESTREAM TP
PRE CODE CLASSIC AVON EERIE HC VOL 03
PREVIEWS #335 AUGUST 2016
PUELLA MAGI TART MAGICA LEGEND OF JEANNE D ARC GN
QUEEN EMERALDAS HC GN VOL 01 (OF 2)
RED HOOD AND THE OUTLAWS REBIRTH #1
RED THORN #9 (MR)
RED THORN TP VOL 01 GLASGOW KISS (MR)
RICK & MORTY #16
ROCKET RACCOON AND GROOT TP VOL 01 TRICKS OF THE T
ROM #1 | Preview
(W) Chris Ryall, Christos Gage (A) David Messina (CA) J. H. Williams
WE'VE BEEN INVADED AND ONLY A SPACE KNIGHT CAN SAVE US! First there was his epic return in this year's FCBD #0, and now the ongoing tale of ROM begins in earnest! Christos Gage, Chris Ryall, and David Messina kick off the wildest new series of the year as Rom's war with the DIRE WRAITHS hits close to home in "Earthfall, part 1!"
"The long-beloved and even longer absent space hero returns at long last!
"First, we brought back MICRONAUTS! And Now… ROM!
"As if Rom's return wasn't enough, wait'll you see how this one ends!
"24-page kick-off story plus interviews, bonus sketch material and more!
ROY THOMAS PRESENTS CAPTAIN SCIENCE HC
SABRINA CHILLING ADVENTURES TP VOL 01 (MR)
SAVAGE DRAGON #215 (MR)
SIMPSONS ILLUSTRATED #24
SLEIGHER HEAVY METAL SANTA CLAUS #1 (OF 4)
SNAKEPIT COMICS 2013 TO 2015 GN (MR)
SONS OF THE DEVIL #9 (MR)
SPIDER-GWEN #10
SPIDER-MAN 2099 TP VOL 04 GODS AND WOMEN
STAR WARS FORCE AWAKENS ADAPTATION #2 (OF 6)
STAR WARS LITTLE GOLDEN BOOK I AM PRINCESS
SUICIDE SQUAD MOVIE MINI ONE SHEET #3
SUPER HUMAN RESOURCES #2
SUPERMAN REBIRTH #1 3RD Printing
TEEN TITANS #22
THIEF OF THIEVES #33 (MR)
TITANS #1
TMNT ONGOING #60
TOMB RAIDER 2016 #6
TOMBOY #6 (MR)
TOTALLY AWESOME HULK #9 CW2
TRAIN CALLED LOVE #10 (OF 10) (MR)
TWILIGHT ZONE SHADOW #4 (OF 4)
UNBEATABLE SQUIRREL GIRL #10 | Preview
(W) Ryan North (A/CA) Erica Henderson
• Mole Man has fallen in love with Squirrel Girl, and he's holding the world hostage until she goes on a date with him!
• MOLE MEN, am I right??
• Watch as Squirrel Girl gains the help of an unlikely ally! Thrill as two people kiss! BUT WHICH TWO??
• You'll have to buy the issue to find out, so all I'll say right now is this:
• IN THIS ISSUE THERE IS A NON-ZERO CHANCE FOR EVERY MARVEL SHIP TO BECOME CANON!!
• "Ship" is short for "relationship," in case you thought I was talking about, like, Galactus' "Star Sphere" or Mr. Fantastic's "Fantasticship" or whatever.
• Anyway, enjoy!!
UNCANNY AVENGERS #11
UNCANNY X-MEN TP VOL 06 STORYVILLE
VICTORIE CITY TP
WEIRDWORLD TP VOL 01 WHERE LOST THINGS GO
WILDS END TP VOL 02 ENEMY WITHIN
WONDER WOMAN #3
X-FILES ANNUAL 2016 #1
X-MEN 92 #5
X-O MANOWAR #48
---
Shortages
ASSASSINS CREED TEMPLARS #4 (MR)
HORIMIYA GN VOL 04
IMAGE PLUS #4
STAR WARS JEDI ACADEMY YR HC VOL 04 NEW CLASS
TELEVISIONS FEMALE SPIES & CRIMEFIGHTERS 50S TO PRESENT
---
---
IF YOU HAVE A COMICKY EVENT YOU'D LIKE TO HAVE LISTED HERE, DROP US A LINE!
Just contact us!
And for Local Comics Related Events don't forget to check our Events section.

---
Thank you!
Million Year Picnic
99 MT Auburn ST downstairs
Cambridge, MA 02138
617-492-6763
https://www.themillionyearpicnic.com