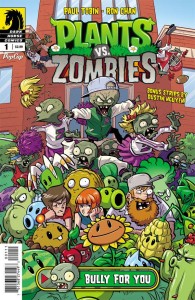 2000 AD PACK MAY 2015
ADVENTURE TIME BANANA GUARD ACADEMY TP VOL 01
ALEX + ADA #15
ALTER EGO #133
AMAZING WORLD OF GUMBALL TP VOL 01
AMAZING X-MEN TP VOL 03 ONCE AND FUTURE JUGGERNAUT
ARCHIE VS PREDATOR #3
ARMOR WARS #2 SWA
ASTRO CITY #24
ASTRO CITY FAMILY ALBUM TP NEW Edition
ASTRONAUTS IN TROUBLE #1
AVENGERS TIME RUNS OUT PREM HC VOL 04
AW YEAH COMICS TP VOL 02 TIME FOR ADVENTURE
BACK ISSUE #81
BETTY & VERONICA #276
BLACK BUTLER TP VOL 04 NEW Printing
BLACK CANARY #1
BLACK CANARY AND ZATANNA BLOODSPELL TP
BLOODSHOT REBORN #3 (NEXT)
BPRD HELL ON EARTH #132
BTVS SEASON 10 #16
BUCKY BARNES WINTER SOLDIER #9
CAPTAIN AMERICA MIGHTY AVENGERS TP VOL 01 OPEN FOR BUSINESS
CAPTAIN CANUCK 2015 ONGOING #2
CHILD OF THE STORM HC (MR)
CLOCKWORK ANGELS TP
CLOVER HONEY 20TH ANNIVERSARY Edition GN (MR)
COLDER TP VOL 02 BAD SEED
COMPLETE CRUMB COMICS TP VOL 16 1980S MORE STRUGGLE
COMPLETE EIGHTBALL HC BOX SET ISSUES 1 – 18 (MR) | Preview
Publisher: FANTAGRAPHICS BOOKS
(W/A/CA) Daniel Clowes
For the 25th Anniversary of Eightball, Fantagraphics is collecting all 18 long outof-print issues of Eightball in a slipcased set of two hardcover volumes, reproducing each issue exactly as they were originally published. Fully annotated and designed by Daniel Clowes with loads of new art and featuring over 450 pages of vintage Clowes, including such classics as "Like a Velvet Glove Cast in Iron," "Ghost World," "Pussey," "I Hate You Deeply" and so many more, including many never reprinted before now.
COMPLETE PEANUTS HC VOL 23 1995-1996
DARK HORSE PRESENTS 2014 #11 | Preview
Publisher: DARK HORSE COMICS
(W) John Arcudi & Various (A) Green Stephen & Various (CA) Mark Nelson
In a dream-oriented story that follows up on the correspondence Hellboy sent Abe Sapien in "The Chained Coffin," Abe responds to some of Hellboy's advice in a story by John Arcudi and Mark Nelson. Meet Donny Cates and Eliot Rahal's The Paybacks-the repo men superheroes really don't want to meet-in a prologue to their upcoming series! Witchcraft comes to mob land in Fabian Rangel Jr. and Pablo Clark's Black Past! Survive an exotic sci-fi jungle full of dangers in Rich Woodall and Craig Rousseau's Kyrra: Alien Jungle Girl!
John Arcudi (W), Donny Cates (W), Eliot Rahal (W), Fabian Rangel Jr. (W), Rich Woodall (W), Dennis Calero (W/A), Ken Pisani (W), Mark Nelson (A/Cover), Stephen Green (A), Pablo Clark (A), Craig Rousseau (A), and Arturo Lauria (A)
DARTH VADER DIRECTORS CUT #1
DC HEROES HARLEY QUINN CELLS PX BLK T-shirt Small-XL
DC YOU BIZARRO TEMPORARY TATTOOS
DC YOU ROBIN SON OF BATMAN PAPER MASK
DEADPOOLS SECRET SECRET WARS #2 (OF 4) SWA
DEATHLOK #9
DOCTOR WHO 11TH #13
DOCTOR WHO 9TH #2 (OF 5)
DOCTOR WHO MAGAZINE #487
DOCTOR WHO TP THE GOOD SOLDIER
DOOMED #1
DR FATE #1
DRIFTER TP VOL 01 OUT OF THE NIGHT (MR)
DUNGEON MONSTRES GN VOL 05 MY SON THE KILLER
DUNGEONS & DRAGONS ABRAXIS WREN OF EBERRON TP
EDGAR RICE BURROUGHS JUNGLE TALES OF TARZAN HC
EDGAR RICE BURROUGHS TARZAN OMNIBUS TP
EI8HT #5 (OF 5)
EMPTY ZONE #1 (MR) | Preview
Publisher: IMAGE COMICS
(W/A/CA) Jason Shawn Alexander
JASON SHAWN ALEXANDER of "CONVERSATIONS WITH THE DEAD" returns with an ALL-NEW SERIES!
In this sci-fi/horror saga, Corinne White attempts to reconcile with the ghosts of her violent past, literally, as she trudges through a world of dystopian cityscapes, reanimated corpses, & ganglands full of animal human hybrids.
FANTASTIC FOUR TP VOL 04 END IS FOUREVER
FATHOM BLUE #1
FEMFORCE #171
FICTION #1 (OF 4)
GHOSTED TP VOL 04 GHOST TOWN (MR)
GIANT DAYS #4
GOTHAM ACADEMY TP VOL 01 (N52)
GROO FRIENDS AND FOES #6
HAGANAI I DONT HAVE MANY FRIENDS GN VOL 11 (MR)
HARLEY QUINN & POWER GIRL #1 (OF 6)
HEXED #11
ILLUSTRATORS MAGAZINE #10
INFINITE CRISIS FIGHT FOR THE MULTIVERSE #12
INFINITE LOOP #3 (OF 6)
JIM BUTCHER DRESDEN FILES DOWN TOWN #5 (OF 6)
JUDGE DREDD MEGAZINE #360
JUSTICE LEAGUE OF AMERICA #1
KAIJUMAX #3
KING MANDRAKE MAGICIAN #2 (OF 4)
KITCHEN #8 (OF 8) (MR)
KNIGHTS OF THE DINNER TABLE #221
LAZARUS #17 (MR)
LETTER 44 #17
LITTLE NEMO RTN TO SLUMBERLAND TP
LOAC ESSENTIALS HC VOL 07 TARZAN ORIGINAL DAILIES
LOW #7 (MR)
LUMBERJANES #15
MAD MAGAZINE #534
MAD MAX FURY ROAD FURIOSA #1 (MR)
MAGNETO #19 SWA
MANIFEST DESTINY #15 (MR)
MARTIAN MANHUNTER #1
MASTER KEATON GN VOL 03
METAL LOCUS #2 (OF 4)
MILES MORALES ULTIMATE SPIDER-MAN TP VOL 02 REVELA
MIND MGMT #34
MINIONS #1 (OF 4)
MOON KNIGHT #16
MS MARVEL #16 SWA
MY LITTLE PONY FIENDSHIP IS MAGIC TP
NEW LONE WOLF AND CUB TP VOL 05 (MR)
OCTOBER FACTION #8
OLD MAN LOGAN #2 SWA
PATRIOT-1 GN VOL 01
PLANTS VS ZOMBIES #1 BULLY FOR YOU | Preview
Publisher: DARK HORSE COMICS
(W) Paul Tobin (A) Ron Chan, Dustin Nguyen (CA) Ron Chan
Dr. Zomboss's crime-filled college years are revealed! Nate, Patrice, and Crazy Dave investigate a strange college campus to keep the streets safe from zombies. Paul Tobin and Ron Chan join forces with the mysterious Anti-Bully Squad to deliver a hilarious romp to your school! Featuring two bonus stories illustrated by Dustin Nguyen (Batman: Li'l Gotham, Descender)!
POET ANDERSON DREAM WALKER #2 (OF 3) (MR)
PREZ #1 (OF 12)
PRINCELESS BE YOURSELF #1 (OF 4)
REDHAND DLX HC (MR) | Preview
Publisher: HUMANOIDS INC
(W) Kurt Busiek, Sam Timel (A) Bazal, Mario Alberti (CA) Bazal
The perfect warrior is unleashed in an age of barbarism and magic, but all he wants is the peaceful life he's destined never to have. Touched by a prophecy, imbued with incredible fighting skills and immune to magic, he is fated to one day destroy the gods. Yet Redhand has no interest in this prediction, and no use for his destiny. Yet how can a man escape his own fate? From award-winning writer Kurt Busiek (Marvels) and artists Mario Alberti & Bazal (Retroworld) comes a violent and intelligent story that challenges and enthralls.
RETURN OF THE GREMLINS HC
REVIVAL #30 (MR)
RICK & MORTY #3
ROBIN SON OF BATMAN #1
ROY THOMAS PRESENTS PLANET COMICS HC VOL 08 MAY 44
RUNAWAYS #1 SWA | Preview
Publisher: MARVEL COMICS
(W) Noelle Stevenson (A/CA) Sanford Greene
• The best and brightest teens from all corners of Battleworld are chosen to attend a prestigious school on the planet's capital!
• But what does the new class do when they discover the school's beloved headmaster is actually a diabolical super villain? RUN AWAY!
• A SECRET WARS story like none other from the remarkable minds of Noelle Stevenson (LUMBERJANES) and Sanford Greene (UNCANNY AVENGERS)!
Rated T+
RUNLOVEKILL #3 (MR)
SCARY MONSTERS MAGAZINE #98
SECRET IDENTITIES #5
SECRET SIX #3
SENSATION COMICS FEATURING WONDER WOMAN #11
SHAPER #4 (OF 5)
SIMPSONS COMICS #221
SINESTRO #12
SKETCH MAGAZINE #45
SOLITARY #4 (OF 4) (MR)
SOUL STEALER GN COLL ED (MR)
SOUTHERN BASTARDS #9 (MR)
SPIDER-WOMAN TP VOL 01 SPIDER-VERSE
SQUADRON SINISTER #1 SWA
STAR TREK NEW VISIONS TP VOL 02
STAR TREK ONGOING #46
STAR WARS DIRECTORS CUT #1
STERANKOS HISTORY OF COMICS VOL 02 (Offered Again)
STRAIN NIGHT ETERNAL #10 (MR)
STRAY BULLETS SUNSHINE & ROSES #5 (MR)
STUMPTOWN V3 #6
SUMMIT OF GODS GN VOL 05 (OF 5)
SUPERMAN WONDER WOMAN #18
SURFACE #3 (MR)
SWORDS OF SORROW THORIS ADLER #1 (OF 3)
TALES OF HONOR BRED TO KILL #1
TECH JACKET #10
TEEN TITANS GO #10
THORS #1 SWA
TOPPS 2015 ARCHIVES BASEBALL Trading Cards BOX
TREASURY 20TH CENTURY MURDER GN VOL 04 SACCO & VANZETTI
TREES #10 (MR)
UNBEATABLE SQUIRREL GIRL #3 2ND Printing
USAGI YOJIMBO #146
USAGI YOJIMBO TP VOL 29 TWO HUNDRED JIZO
VALHALLA MAD #2
WONDER WOMAN #41
WORLD OF ARCHIE JUMBO COMICS DOUBLE DIGEST #51
X-O MANOWAR #37
---
Shortages
IVAR TIMEWALKER #6
KING JUNGLE JIM #4 (OF 4)
PATHFINDER ORIGINS #5 (OF 6)
PS BLACKCROSS #4 (OF 6)
TOKYO GHOUL GN VOL 01
---
I got this link from the good folks at the Boston Comics Roundtable and it's a pretty good summary of DOs and DON'Ts for creating your own comics!

http://bigplanetcomics.tumblr.com/post/72907097500/a-retailers-tips-on-selling-minicomics
If you make your own comics, bring them by for us to take a look! We might want to carry them and sell them for you.
Thank you!
Million Year Picnic
99 MT Auburn ST downstairs
Cambridge, MA 02138
617-492-6763
https://www.themillionyearpicnic.com