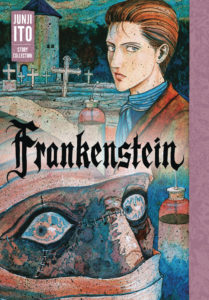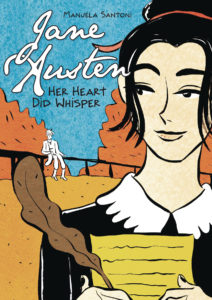 MICE!
MICE!
MICE!
MICE IS THIS COMING WEEKEND!!!
MICE!
MICE!
MICE!
Weekly Shiplist for Wednesday, 17 October 2018
3 X 4 HC GN
A MILLION WAYS TO DIE HARD HC GN
ADVENTURE TIME BEGINNING OF END TP
AJIN GN VOL 12 DEMI HUMAN
ANIMOSITY EVOLUTION #8 (MR)
APHRODITE V #4 (MR)
APOSIMZ GN VOL 01
AQUAMAN #41 (DROWNED EARTH)
AQUICORN COVE HC
(W) Katie O'Neill (A/CA) Katie O'Neill
From the award-winning author of Princess Princess Ever After and The Tea Dragon Society comes Aquicorn Cove, a heartfelt story about learning to be a guardian to yourself and those you love. When Lana and her father return to their seaside hometown to help clear the debris of a big storm, Lana remembers how much she's missed the ocean — and the strong, reassuring presence of her aunt. As Lana explores the familiar beach, she discovers something incredible: a colony of Aquicorns, small magical seahorse-like creatures that live in the coral reef. Lana rescues an injured Aquicorn and cares for it with the help of her aunt, who may know more about these strange creatures than she's willing to admit. But when a second storm threatens to reach the town, choices made many years ago about how to coexist with the sea start to rise to the surface. Lana realizes she will need to find the strength to stand on her own, even when it means standing up to the people who she has always relied on to protect her.
ARCHIE 1941 #2 (OF 5)
ASTONISHING X-MEN #16
BABY BLUES COLLECTION TP ADULT TIME
BATMAN #57
BATMAN & THE JUSTICE LEAGUE MANGA TP VOL 01
BATMAN THE DARK KNIGHT DETECTIVE TP VOL 02
BEDTIME GAMES #4 (OF 4)
BLACK BADGE #3
BLACK HAMMER AGE OF DOOM #6
BOMBSHELLS UNITED TP VOL 02 WAR BONDS
BUFFY THE VAMPIRE SLAYER OMNIBUS TALES TP
CAPTAIN GINGER #1
CEMETERY BEACH #2 (OF 7) (MR)
CHARISMAGIC DEATH PRINCESS TP VOL 01
CITY INSIDE HC GN (MR)
COLOSSAL CONAN THE CIMMERIAN HC
COVER #2 (OF 6) (MR)
COYOTES #7 (MR)
CURSE WORDS #17 (MR)
DAMAGE #10
DAREDEVIL #609
DEATH OR GLORY TP VOL 01 (MR)
DEATHSTROKE TP VOL 05 THE FALL OF SLADE REBIRTH
DEJAH THORIS #9
DOCTOR STRANGE EPIC COLLECTION TP MASTER OF THE MYSTIC ARTS
DOCTOR STRANGE TP DAMNATION
DRAGON AGE DECEPTION #1
EAST OF WEST #39
EMPOWERED & SISTAH SPOOKYS HIGH SCHOOL HELL #6 (OF 6)
EVOLUTION #11 (MR)
EXORSISTERS #1
FANTASTIC FOUR #2 2ND Printing
FLASH BY MARK WAID TP BOOK 05
FLAVOR #6
FOREVER FREE TP (MR)
FRANKENSTEIN HC JUNJI ITO STORY COLLECTION
(W) Junji Ito (A/CA) Junji Ito
Junji Ito meets Mary Shelley! The master of horror manga bends all his skill into bringing the anguished and solitary monster — and the fouler beast who created him — to life with the brilliantly detailed chiaroscuro he is known for. Also included are six tales of Oshikiri, a high school student who lives in a decaying mansion connected to a haunted parallel world. Uncanny doppelgangers, unfortunately murdered friends, and a whole lot more are in store for him. Bonus: The Ito family dog! Thrill to the adventures of Non-non Ito, an adorable Maltese!
GHOSTBUSTERS CROSSING OVER #7
GIDEON FALLS #7 (MR)
GIDEON FALLS TP VOL 01 BLACK BARN (MR)
GIRL WHO DANCED WITH DEATH MILL SAGA #3 (OF 3)
GREEN LANTERNS #57
HACK SLASH RESURRECTION #12
HARLEY QUINN #52
HELLINA RAVENING #1 (MR)
HEY KIDDO GN
HIT-GIRL #9 (MR)
INFINITY 8 HC VOL 02 BACK TO THE FUHRER (MR)
INFINITY WARS WEAPON HEX #1 (OF 2)
INJUSTICE 2 #36
JANE AUSTEN HER HEART DID WHISPER GN (MR)
(W) MariNaomi (A/CA) MariNaomi
In a time of formal dances, courtyard courtships, and strict ideas about a woman's role in the world, Jane Austen looked at the England around her and created unforgettable art. Before she was the beloved author of Pride and Prejudice and other classic novels, Jane Austen was a young woman wrestling with society's expectations and challenges of the heart. Her own story involves choices that changed literary history — and perhaps even the choice to walk away from love. This graphic imagining of Jane Austen's youth includes her creative awakening and her much-speculated-upon encounters with Tom Lefroy, a brash law student. Jane Austen: Her Heart Did Whisper is a vision of the thrills and pains of young romance, the bonds of sisterhood, and the decisions that make a person who she is.
JUSTICE LEAGUE #10 (DROWNED EARTH)
JUSTICE LEAGUE DARK #4 (WITCHING HOUR)
KING OF COMICS SC 100 YEARS KING FEATURES SYNDICATE
KNIGHTS OF THE DINNER TABLE #259
LIFE OF CAPTAIN MARVEL #4 (OF 5)
LUCIFER #1 (MR)
LUMBERJANES #55
LUMBERJANES ORIGINAL GN VOL 01 INFERNAL COMPASS
(W) Lilah Sturges (A) Polterink (CA) Alexa Sharpe
Eisner Award-nominated writer Lilah Sturges (Fables, Thor: Season One) teams with artist polterink (Enough Space for Everyone Else) for the first Lumberjanes graphic novel in a story about finding your way and navigating life, love, and a literal forest. When the Janes start to become separated during an orienteering outing thanks to a mysterious compass, Molly becomes more and more insecure about the effect of her relationship with Mal on the other girls. Meanwhile, a lonely woman explorer is trying to steal the compass, with the help of some weirdly polite automaton butlers.
MACHIMAHO MADE WRONG PERSON MAGICAL GIRL GN VOL 01 (MR)
MAGE TP VOL 05 HERO DENIED BOOK THREE
MARVEL ZOMBIE #1
MCMLXXV #2
MECH CADET YU TP VOL 02
MISS KOBAYASHIS DRAGON MAID KANNA DAILY LIFE GN VOL 03
MR AND MRS X #4
MUTTS TREASURY THOSE WILD EYES AGAIN MOOCH
NEIL GAIMAN AMERICAN GODS MY AINSEL #7 (MR)
NEW CHALLENGERS #6 (OF 6)
NEW WORLD #4 (OF 5) (MR)
NIGHTWING #51
OLD MAN LOGAN #49
PEARL #3 (OF 6) (MR)
PETER PARKER SPECTACULAR SPIDER-MAN #311 SG
PROXIMA CENTAURI #5 (OF 6)
QUANTUM & WOODY (2017) #11
RASL COLOR ED TP VOL 02 (OF 3) ROMANCE AT SPEED OF LIGHT (MR)
REAL SCIENCE ADVENTURES NICODEMUS JOB #4
RED SONJA #22
RED SONJA ENAMEL PIN
RIVERS OF LONDON #1 (OF 4) ACTION AT A DISTANCE (MR)
RUMBLE #8 (MR)
RUNAWAYS #14
RUNAWAYS BY RAINBOW ROWELL TP VOL 02 BEST FRIENDS
SAVAGE DRAGON #239 (MR)
SCIENCE COMICS THE BRAIN SC GN
SHURI #1
(W) Nnedi Okorafor (A) Leonardo Romero (CA) Sam Spratt
FOLLOWING IN THE FOOTSTEPS OF THE BLACK PANTHER! The world fell in love with her in the movie. Now, the Black Panther's techno-genius sister launches her own adventures — written by best-selling Afrofuturist author Nnedi Okorafor and drawn by Eisner-nominated artist Leonardo Romero! The Black Panther has disappeared, lost on a mission in space. And in his absence, everyone's looking at the next in line for the throne. But Shuri is happiest in a lab, surrounded by gadgets of her own creation. She'd rather be testing gauntlets than throwing them. But a nation without a leader is a vulnerable one — and Shuri may have to choose between Wakanda's welfare and her own. Rated T.
SIDEWAYS #9
SIDEWAYS TP VOL 01 STEPPIN OUT
SIMPSONS COMICS #245
SKYWARD #7
SNOOPY BOOGIE DOWN TP
SPOOKHOUSE 2 #3 (OF 4)
STABBITY BUNNY #8
STAR WARS DARTH VADER #22
STAR WARS TALES FROM VADERS CASTLE #3 (OF 5)
STELLAR #5
STEVEN UNIVERSE ONGOING #21
STRANGERS IN PARADISE XXV #7
STRAY BULLETS SUNSHINE & ROSES #39 (MR)
TANK GIRL FULL COLOR CLASSICS 1989-1990 #2
TEEN TITANS #23
THE CREEPS #16 (MR)
THOR #6
TMNT ONGOING #87
TOKYO GHOUL RE GN VOL 07
TOPPS 2018 HERITAGE MINOR LEAGUE BASEBALL Trading Card BOX
UNSINKABLE WALKER BEAN & KNIGHTS OF WAXING MOON SC
UNSTOPPABLE WASP #1
VENOM ANNUAL #1
WE ARE ALL ME HC GN
WEAPON H #9
WHAT IF? GHOST RIDER #1
X-MEN BLACK MYSTIQUE #1
YOU CAN TRY AGAIN ONE SHOT (MR)
(W) Olivia Walch (A/CA) Olivia Walch
Sentimental girl-oriented sci-fi adventure about clones, math, a gigantic fish, and ambition in a future where AI do mostly everything. This is the debut longform from webcomic superstar Olivia Walch.
ZITS TREASURY TP DANCE LIKE EVERYONE'S WATCHING
(MR) = Mature Readers
(A) = Adult Readers
Thank you!
Million Year Picnic
99 MT Auburn ST downstairs
Cambridge, MA 02138
617-492-6763