Tag Archives:
Paul Hornschemeier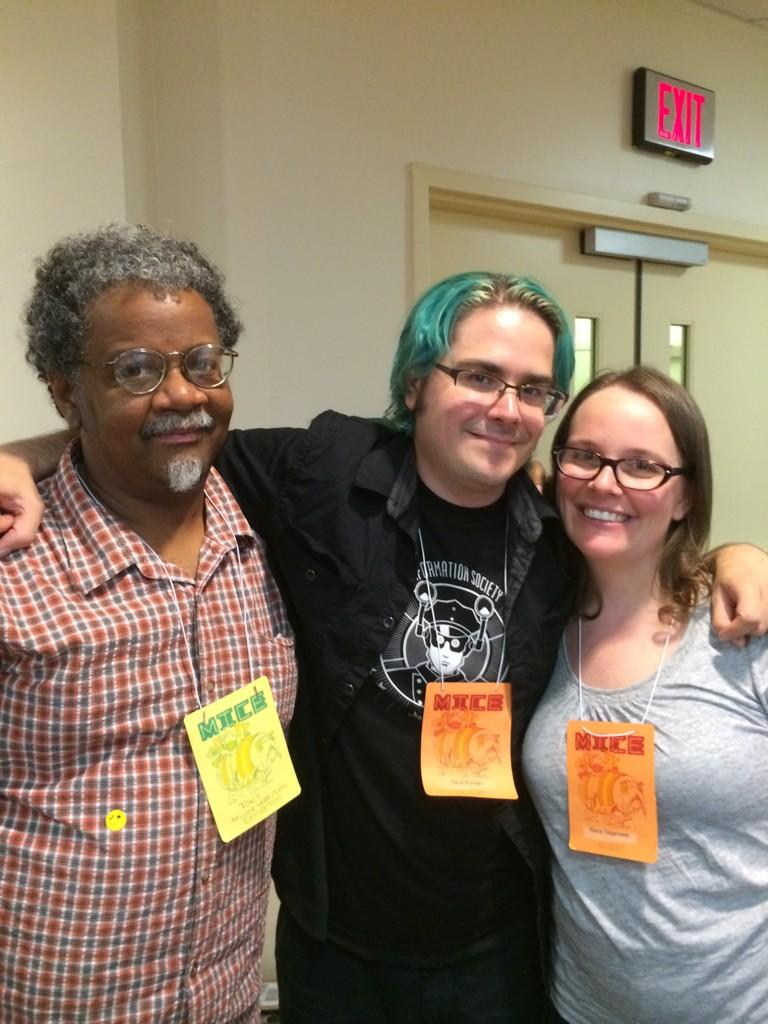 Huge thanks to Tony & Kelly at @myp_comics for being our partners at @MassMICE They made the weekend extra great!
At the invitation of Stephen Weiner, director of the Maynard Public Library in Maynard, MA, the Million Year Picnic comic shop will participate in Will Eisner Week as the Boston metro-area representative of the event. To honor Eisner's birthday, there will be a Q&A session between Paul Hornschemeier (creator of Mother, Come Home; The Three Paradoxes; the New York Times Best Seller Life with Mr. Dangerous, as well as the short story collections Let Us Be Perfectly Clear and All and Sundry) and Denis Kitchen (a cartoonist in the "underground comix" movement, he founded Kitchen Sink Press (1969-99) as well as the Comic Book Legal Defense Fund (CBLDF), and co-authored three scholarly works on comics creators) on the anniversary of Will Eisner's Birthday, Thursday, March 6th, 2014, 7pm at the Cambridge Public Library.
From www.willeisner.com, "Will Eisner Week is an annual celebration honoring the legacy of Will Eisner and promoting sequential art, graphic novel literacy, and free speech." Will Eisner Week features a series of events to be held early March 2014 in more than a dozen cities around the country to honor the work and career of the great comics innovator Will Eisner (1917-2005), the comics medium, and the graphic novel format.
Cambridge Public Library
449 Broadway, Cambridge, Massachusetts 02138
Thursday, March 6, 2014 Time 6:00pm until 8:00pm