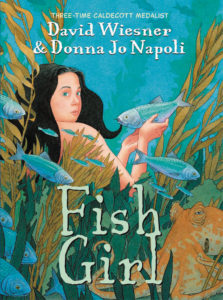 Shortages
DOCTOR WHO 10TH HC VOL 07 WAR OF GODS
LADYCASTLE #4
MURCIELAGO GN VOL 02
NAMWOLF #2
WYNONNA EARP YEARBOOK TP
Weekly Shiplist for Wednesday, 31 May 2017
2000 AD PACK APR 2017
ALAN MOORE NEONOMICON TP NEW Printing (Offered Again) (MR)
ALIENS DEAD ORBIT #2
ARCHIE COMICS DOUBLE DIGEST #279
AVENGERS FOUR TP
BETTY BOOP TP
BITCH PLANET TP VOL 02 PRESIDENT BITCH (MR) | Preview
(W) Kelly Sue DeConnick (A/CA) Valentine De Landro, Taki Soma
A few years down the road in the wrong direction, a woman's failure to comply with her patriarchal overlords results in exile to the meanest penal planet in the galaxy. But what happened on Earth that this new world order came to pass in the first place? Return to the grim corridors of Auxiliary Compliance Outpost #2, to uncover the first clues to the history of the world as we know it… and meet PRESIDENT BITCH.
BLACK ROAD #10 (MR)
BLACK SCIENCE #30 (MR)
BOUNDLESS GN (MR) (created by Jillian Tamaki)
CABLE #1
CANOPY GN (MR)
CAPTAIN AMERICA SAM WILSON #22 SE
D4VEOCRACY #4 (OF 4)
DC SUPER HERO GIRLS WONDER WOMAN DAY SPECIAL ED #1
DEADMAN DARK MANSION OF FORBIDDEN LOVE TP
DEADPOOL #31 SE
DEADPOOL THE DUCK TP
DEADPOOL VS PUNISHER #4 (OF 5)
DOCTOR STRANGE #21 SE
DOCTOR WHO 9TH #13
DONALD DUCK #20
DOOM PATROL TP VOL 01 BRICK BY BRICK (MR)
DR CROWE #2
EGYPTIAN PRINCESSES GN (MR)
ELEPHANTMEN 2260 TP BOOK 05 UP CLOSE & PERSONAL (MR)
FISH GIRL GN | Preview
(W) David Wiesner, Donna Jo Napoli (A/CA) David Wiesner
The triple Caldecott winner David Wiesner brings his rich visual imagination and trademark artistry to the graphic novel format in a unique coming-of-age tale that begins underwater. A young mermaid, called Fish Girl, in a boardwalk aquarium has a chance encounter with an ordinary girl. Their growing friendship inspires Fish Girl's longing for freedom, independence, and a life beyond the aquarium tank. Sparkling with humor and brilliantly visualized, Fish Girl's story will resonate with every young person facing the challenges and rewards of growing up. Available in softcover and hardcover editions.
FLASH #23
GAMORA #5
GENERATION X #2
GFT GRIMM TALES OF TERROR VOL 3 #5 (MR)
GRIMM FAIRY TALES #6 (MR)
GUARDIANS OF GALAXY MOTHER ENTROPY #5 (OF 5)
GWENPOOL #16
HADRIANS WALL #7 (OF 8) (MR)
HARLEY QUINN TP VOL 06 BLACK WHITE & RED ALL OVER
HAWKEYE TP VOL 01 KATE BISHOP | Preview
(W) Kelly Thompson (A) Leonardo Romero (CA) Julian Totino Tedesco
Your favorite Hawkeye in her own book at last! Kate Bishop, the former Young Avenger (who you'll remember from saving that other Hawkguy all the time and basically keeping his life in some semblance of order) is heading back out west to Los Angeles, with her bow and arrows and P.I. badge in tow. There are crimes to solve, and she's the best archer for the job! Her first case seems easy – a little too easy. Could it be she's uncovered a major conspiracy right off the bat? And when an unbearable hate wave spreads across L.A., it's up to the Guardian Angel of the City of Angels to calm down the entire town. The odds may be stacked against her, but this is where she thrives – nobody puts Katie in a corner! Collecting HAWKEYE (2016) #1-6.
HEAVY METAL #286 (MR)
HEROINES #1
HULK #6
ILLUSTRATORS MAGAZINE #17
IMAGE PLUS #14 (WALKING DEAD HERES NEGAN PT 14)
INFAMOUS IRON MAN TP VOL 01 INFAMOUS
INSEXTS #11 (MR)
JOE GOLEM OCCULT DETECTIVE OUTER DARK #1
JOSIE & THE PUSSYCATS #7
JUDGE DREDD BLESSED EARTH #2
KILL OR BE KILLED #9 (MR)
KINGSWAY WEST TP
LAZARUS TP VOL 05 (MR)
LOBSTER JOHNSON PIRATES GHOST #3
MARVEL PREVIEWS #23 JUNE 2017
MICRONAUTS WRATH OF KARZA #2 (OF 5)
MIGHTY MORPHIN POWER RANGERS 2017 ANNUAL #1
MISTER X ARCHIVES TP | Preview
(W) Dean R. Motter, Los Bros Hernandez, Neil Gaiman (A) Klaus Schonefeld, Los Bros Hernandez, Dave McKean, Paul Rivoche, Seth, Bill Sienkiewicz, Ty Templeton (A/CA) Dean R. Motter
When Mister X hit the shelves over thirty years ago, no one had ever seen anything like it. A fusion of film noir, art deco, and German expressionism, it is still as inspiring and compelling as the first time it saw print. This paperback includes issues #1-14 of Dean Motter's original Mister X; Heartsprings and Watchstops, written by Neil Gaiman and illustrated by Dave McKean; and a foreword by Warren Ellis! Previously out of print, this is now offered as a paperback!
MONSTRESS #12 (MR)
MOON KNIGHT #14
MOTOR GIRL #6
OCCUPY AVENGERS #7
OLD MAN LOGAN #24
OVER GARDEN WALL ONGOING #14
PAKLIS #1 (MR)
PLANET OF APES ORIG TOPPS Trading Cards HC
POPEYE CLASSICS ONGOING #58
PREVIEWS #345 JUNE 2017
PROVIDENCE LTD HC ACT 02 (MR) | Preview
(W) Alan Moore (A/CA) Jacen Burrows
The second arc of Providence is unveiled in this special hardcover-only edition. Robert Black came looking for a story but what he found is a world of misery and woe. He's becoming a broken man, only beginning to accept the horrors of the Lovecraftian world are real and hiding in plain sight. Alan Moore's quintessential horror series has set the standard for a terrifying reinvention of the works of H.P. Lovecraft. It is being universally hailed as one of Moore's most realized works in which the master scribe has controlled every iota of the story, art, and presentation. The result has been a masterpiece like no other and a true must-have addition to his essential works in the field. We present a collected Providence Act 2 Hard Cover edition that contains Providence issues #5-8, and all the back matter, in this one-time printing of this edition.
REVENGER AND THE FOG GN
ROMULUS #4 (MR)
SAGA #43 (MR) | Preview
(W) Brian K. Vaughan (A/CA) Fiona Staples
NEW STORY ARC BEGINS FOR JUST 25 CENTS!!!
SAGA returns monthly with a brave new direction, and to celebrate Image's 25th Anniversary, this full-sized issue costs just 25 cents! In a perfect jumping-on point for first-time readers, Hazel and her star-crossed parents embark on a thrilling new adventure at the westernmost edge of the universe.
SECRET EMPIRE #3 (OF 10)
SECRET EMPIRE UPRISING #1
SEX CRIMINALS #19 (MR)
SOUTHERN CROSS #12 (MR)
SPIDER-GWEN #20
SPIDER-WOMAN TP VOL 03 SHIFTING GEARS SCARE TACTIC
STAR TREK WAYPOINT #5
STAR WARS DARTH MAUL #1 (OF 5) 2ND Printing
STAR WARS DOCTOR APHRA #7
STARSLAYER TP LOG OF JOLLYROGER
STEVEN UNIVERSE ONGOING #4
STITCHED GN VOL 01 FIRST DAY
SUPERGIRL TP VOL 03 GHOSTS OF KRYPTON
TEEN TITANS LAZARUS CONTRACT SPECIAL #1 (LAZARUS)
THANOS #7
THINK TANK VOL 5 #3
TIMES OF BOTCHAN GN VOL 01 (Offered Again)
TIMES OF BOTCHAN GN VOL 02 (Offered Again)
TRINITY ANNUAL #1
UBER INVASION #6 (MR)
VAMPIRELLA #3
VISITOR HOW AND WHY HE STAYED #4 (OF 5)
WOLVERINE OLD MAN LOGAN TP VOL 04 OLD MONSTERS
WONDER WOMAN ANNUAL #1
WONDER WOMAN DAY SPECIAL ED #1
X-FILES (2016) #14
Thank you!
Million Year Picnic
99 MT Auburn ST downstairs
Cambridge, MA 02138
617-492-6763
https://www.themillionyearpicnic.com