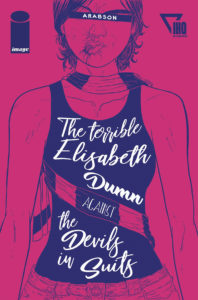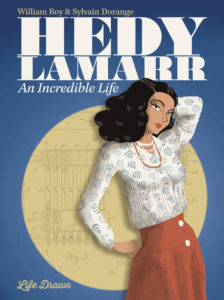 Shortages
ADVENTURE TIME SEASON 11 #2 MAIN
CAPTAIN GINGER #2
MAZEWORLD COLLECTORS ED TP
MURCIELAGO GN VOL 08 (MR)
Delayed by Diamond
CHE REVOLUTIONARY LIFE GN
FIREFLY LEGACY EDITION TP VOL 01
FLAVOR TP
Weekly Shiplist for Wednesday, 14 November 2018
2000 AD PACK OCTOBER 2018
ADVENTURE TIME COMICS TP VOL 06
AMAZING SPIDER-MAN #9
ANNE HAPPY GN VOL 08 UNHAPPY GO LUCKY
ARCHIE GIANT COMICS BASH TP
AVENGERS #10
BACK ISSUE #109
BAD MACHINERY POCKET ED GN VOL 06 CASE UNWELCOME VISITOR
BEAUTY #25 (MR)
BETTY & VERONICA JUMBO COMICS DIGEST #268
BIRTHRIGHT #33
BITTER ROOT #1 (MR)
(W) David Walker, Chuck Brown (A) Sanford Greene (CA) Mike Mignola
In the 1920s, the Harlem Renaissance is in full swing, and only the Sangerye Family can save New York-and the world-from the supernatural forces threatening to destroy humanity. But the once-great family of monster hunters has been torn apart by tragedies and conflicting moral codes. The Sangerye Family must heal the wounds of the past and move beyond their differences… or sit back and watch a force of unimaginable evil ravage the human race.
DAVID F. WALKER and SANFORD GREENE, the creative team of Power Man and Iron Fist, along with indie veteran CHUCK BROWN (Trench Coats, Cigarettes and Shotguns) bring you 24 action-packed pages of monsters, mayhem, and family dysfunction in a brand-new ongoing series.
BLACK ORDER #1 (OF 5)
BLACK PANTHER HC VOL 02 AVENGERS OF NEW WORLD
BLADE OF IMMORTAL OMNIBUS TP VOL 07
BLOODSHOT RISING SPIRIT #1
BY NIGHT #5 (OF 12)
CAPTAIN AMERICA #5
CATWOMAN #5
CEMETERY BEACH #3 (OF 7) (MR)
CERTAIN MAGICAL INDEX GN VOL 15
COLOSSAL KING CONAN HC
COMPLETE ELFQUEST TP VOL 05
COSMIC GHOST RIDER #5 (OF 5)
COYOTES #8 (MR)
CRUSH GN
DAREDEVIL #611
DARK ARK #11
DELICIOUS IN DUNGEON GN VOL 06
DETECTIVE COMICS #992
DEUCE OF HEARTS TP
DEVIL IS PART TIMER GN VOL 12
DEVILMAN VS HADES GN VOL 03 (MR)
DIDNT I SAY MAKE ABILITIES AVERAGE NOVEL SC VOL 04
DISNEY ROSA DUCK LIBRARY HC BOX SET VOL 09 & 10
DISNEY ROSA DUCK LIBRARY HC VOL 10 CASTLES OTHER S
DOCTOR STAR & KINGDOM OF LOST TOMORROWS TP
DOCTOR STRANGE HC VOL 02
DOCTOR WHO MAGAZINE #531
DOMINO #8
DR HORRIBLE BEST FRIENDS FOREVER #0
DRAGON AGE DECEPTION #2
DRAGON BALL THAT TIME REINCARNATED AS YAMCHA GN VOL 01
ELISABETH DUMN AGAINST THE DEVILS IN SUITS (ONE-SHOT)
(W) Arabson (A/CA) Arabson
Elisabeth Dumn is a strong, rebellious girl who's determined to make her own way. Good thing too, because her father long ago promised her to the Devil and he's come to claim what's his. This is a story that will haunt you long after you've turned the final page. Part horror adventure, part surreal dreamscape, this original graphic novella features the amazing artwork of new Brazilian sensation ARABSON, with translation by Eisner Award-winner JAMES ROBINSON.
EUTHANAUTS #4
EXILES #10
FADE OUT TP (MR)
FANTASTIC FOUR #3
FIREFLY #1
FLASH #58
FORM OF A QUESTION HC
FRUITS BASKET ANOTHER GN VOL 02
GABRIEL DROPOUT GN VOL 05
GHOSTBUSTERS CROSSING OVER #8
GI JOE A REAL AMERICAN HERO #257
GIDEON FALLS #8 (MR)
GO GO POWER RANGERS #14
GROW ART OF KOYAMORI SC
HAKUMEI & MIKOCHI GN VOL 02
HAWKMAN #6
HEDY LAMARR AN INCREDIBLE LIFE GN (MR)
(W) Roy William (A/CA) Sylvian Dorange
From a childhood filled with curiosity and ambition despite the stereotypes imposed on her, to an abusive marriage that she ingeniously escaped from, to finding her way to stardom in the City of Angels in the face of rampant sexism and harassment, Hedy Lamarr would not only become a glamorous star of the Golden Age of Hollywood, alongside icons like Judy Garland and Clark Gable, but also an unparalleled inventor. She would fashion designs to revolutionize the planes built by Howard Hughes, and come up with a secret communication system that helped the Allies against the Nazis, a technology that would become the blueprint for what we know today as "Wi-Fi." A visionary that never feared going after her goals and defied convention at every turn, Hedy Lamarr was a true woman of wonder.
HEY KIDS COMICS #4 (MR)
HIT-GIRL #10 (MR)
HOPE TP
HOUSE OF WHISPERS #3 (MR)
INFINITE DARK #2
JAMES BOND ORIGIN #3
JOE GOLEM #3 (OF 5) THE DROWNING CITY
JOOK JOINT #2 (OF 5) (MR)
JUDGE DREDD MEGAZINE #401
KRAZY BLACK & WHITE WORLD OF GEORGE HERRIMAN (now in softcover!)
LOVE AT FOURTEEN GN VOL 08
LUKE CAGE MPGN TP EVERY MAN
MAGE HERO DENIED #13 (OF 15)
MARVELS CAPTAIN MARVEL PRELUDE #1
MCMLXXV #3
MINIONS VIVA LE BOSS #1
MISTER MIRACLE #12 (OF 12) (MR)
MMW MIGHTY THOR HC VOL 17 DM VAR 267
MS MARVEL #36
NEIL GAIMAN AMERICAN GODS MY AINSEL #8
NIGHTWING TP VOL 08 LETHAL FORCE
NINJA-K #13
OBLIVION SONG BY KIRKMAN & DE FELICI #9 (MR)
ONLY LIVING BOY OMNIBUS GN
OVERLORD GN VOL 08
P CRAIG RUSSELL SALOME & OTHER STORIES FINE ART ED
PETER PARKER SPECTACULAR SPIDER-MAN #312 SG
PLANET OF THE APES URSUS TP
PLASTIC MAN #6 (OF 6)
PRISONER TP VOL 01 UNCERTAINTY MACHINE
PROXIMA CENTAURI #6 (OF 6)
QUANTUM AGE FROM THE WORLD OF BLACK HAMMER #4
RAT QUEENS DLX HC VOL 02 (MR)
(W) Kurtis J. Wiebe (A) Owen Gieni
The Queens are back! Palisade is still a rat-infested hellhole, and Violet, Hannah, Dee, Betty, and the brand-new Queen, Braga, are the only hope of saving it! It's been a long time since they've done a good slaughter, so join them as they get back to the basics of killing monsters and drinking away the profits! This is a fresh, hilarious new take on the RAT QUEENS with new artist OWEN GIENI! Collects RAT QUEENS Volume 2 #1-10, RAT QUEENS: ORC DAVE SPECIAL #1, and extras
RED HOOD OUTLAW #28
RETROGRADE ORBIT GN
RIN-NE GN VOL 28
ROBOTECH #14
ROSE #14
SANDMAN TP VOL 02 THE DOLLS HOUSE 30TH ANNIV ED (MR)
SCOOBY APOCALYPSE #31
SHADOW ROADS #5
SKYWARD #8
SLEEPLESS #9
SO IM A SPIDER SO WHAT GN VOL 04
SPIDER-MAN DEADPOOL #41
SPIDER-MAN SPIDER-VERSE GN TP MILES MORALES
STAR WARS DARTH VADER #23
STAR WARS DOCTOR APHRA #26
SUICIDE SQUAD #48
SUPERGIRL #24
SUPERMAN #5
TEASING MASTER TAKAGI SAN GN VOL 02
TEEN TITANS GO TP VOL 05 FALLING STARS
THANOS HC INFINITY CONFLICT OGN
THIEF OF THIEVES #42 (MR)
THOR #7
TITANS #29
UNBEATABLE SQUIRREL GIRL #38
UNBEATABLE SQUIRREL GIRL TP VOL 09 SQUIRRELS FALL LIKE DOMINOES
(W) Ryan North (A) Derek Charm (CA) Erica Henderson
Doreen Green and her friend Nancy Whitehead have had a great idea: get some friends together and play an escape room! Sounds like nice, safe, wholesome fun, right? But when Squirrel Girl and Nancy gather Koi Boi, Chipmunk Hunk, Brain Drain and Kraven the Hunter inside and lock the door, it turns out that this escape room is actually lethal! Can they escape? And if they do, will Squirrel Girl and Kraven just end up behind bars in the criminal sense?! Someone call ace attorney Jennifer Walters, A.K.A. She-Hulk! Plus: If Spider-Man were to fight his old rival Kraven once again (which he will), whose side would Doreen be on this time? And witness an Iron Man team-up for which there are, literally, no words! Collecting UNBEATABLE SQUIRREL GIRL (2015B) #32-36. Rated T
UNCANNY X-MEN #1
UNSTOPPABLE WASP #2
VAULT OF SPIDERS #2 (OF 2) SG
VENOM #8
VIETNAMESE MEMORIES GN VOL 02 LITTLE SAIGON (MR)
WEATHERMAN #6 (MR)
WET MOON GN VOL 07 (MR)
(W) Sophie Campbell (A/CA) Sophie Campbell
Trilby is finally out of the hospital, but she feels anything but ready to face daily life again. Even though Myrtle is in prison and Trilby is safe, everything is different and nothing feels right. Cleo, Mara, Audrey, and Martin struggle to support Trilby, but will it ever be enough? Things don't seem like they'll ever be the same again, and everyone must pick up the pieces and figure out where their lives are going. Don't miss the final volume of the critically-acclaimed series!
WILLIAM GIBSON ALIEN 3 #1
WONDER WOMAN #58
X-MEN EPIC COLLECTION TP SENTINELS LIVE
(A) = Adult Readers
GN = Graphic Novel
HC = Hardcover
(MR) = Mature Readers
OGN = Original Graphic Novel (never released as issues)
SC = Softcover
TP = Trade Paperback
Thank you!
Million Year Picnic
99 MT Auburn ST downstairs
Cambridge, MA 02138
617-492-6763